Czech Republic VPN
Get a Czech Republic IP address
Watch Česká televize while you're abroad
Access US Netflix library, Disney plus and more
Browse safely on public WiFi
Get Started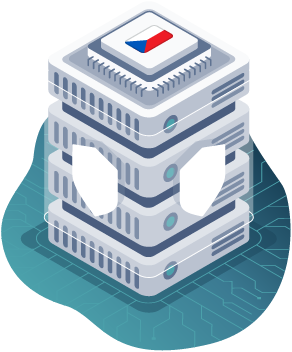 What does a Czech VPN give you?
The Czech IP address for all geo-blocked content
Ever endured a disclaimer, "Sorry, this content is not available in your area"? Access Česká televize when you're abroad. Enjoy the wonders of Czech Netflix (or Czechflix!): watch 1000+ Czech films and don't get lost in a plot with Czech subtitles.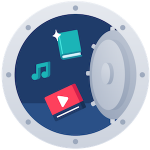 Unlimited streaming from around the globe
US Netflix has the biggest library of films, TV shows, stand-ups, and more. Get the full American Netflix, Disney plus, or Hulu experience with a VPN. Watch professional football, rugby, or even cricket – and do it all in private.
Czech Republic VPN Questions and Answers
Is VPN in the Czech Republic legal?
Yes, it's legal. Currently, no laws are regulating VPN use.
Why should I use a VPN in Czechia?
Even though Czechia protects its citizens' digital freedom, not every piece of media and content is available due to geo-blocking. Also, where there is public WiFi, there's a risk of prying eyes, trackers, and malware. A VPN hides your IP address, giving you an online invisibility cloak.
Is using free VPN services in the Czech Republic safe?
No. You should be skeptical of all free online privacy and security services. They have to make money somehow, and if they're not charging you, they're selling something without your knowledge. That could be your personal information, online activity, and other data.
Be safe online with a Czechia VPN
When your IP address is visible, so is your location. Can't log into your Czech bank account while abroad? Virtually change your location with a VPN and be sure that your browsing experience is safe and private. As long as you use a VPN, even public WiFi hotspots are secure.
We believe that your privacy should belong to you. That's why Surfshark VPN keeps no logs on your activity, whether you browse with a Czech IP address or connect to a server across the globe.
Be ahead of the game with Czech VPN
Stay private online