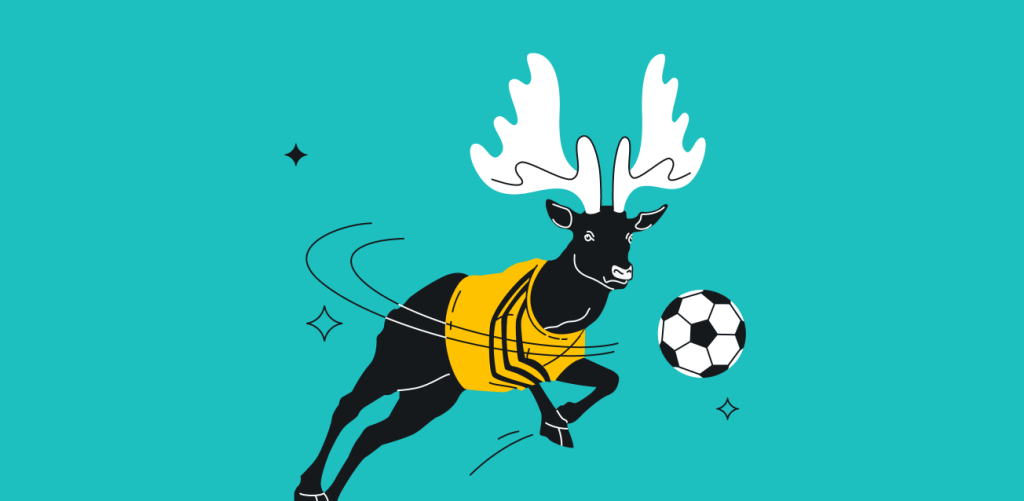 Michael Owen says, "I have never thought of a scenario where international football was not a massive part of our [England] game." We say — there's no scenario where a VPN is not a massive part of a safe digital life.
So, to ensure the safest cheering from the crowd in the virtual stands, Surfshark is partnering with an English football club, Watford!
Introducing Watford
Watford Football Club has a diverse history. Their beginning was paved with friendly matches, league participation, war interruption, financial and Division 3 South challenges, and rebranding as "the Hornets". Despite that, Watford made significant strides with promotions and Division 3 title wins.
Elton John's arrival on the Watford board marked a turning point for the team. It started thriving, rising through divisions and enjoying unforgettable cup runs. Although they faced a lot of ownership changes and challenges, Watford has always been able to recover and bring memorable victories.
The base of our partnership
Surfshark VPN — or any other privacy product under our umbrella — is not only for the tech geeks. We believe everyone should strengthen their online privacy. On top of that, we're giving people safe access to globally available sources of information: videos, websites, articles, music platforms, and others.
Surfshark VPN is the right choice for Watford team fans for many reasons. For a secure purchase of new merchandise. For a private hotel booking while traveling to Watford away games. For a safe public Wi-Fi connection to check the match predictions. You can do these and the other things with a VPN.
Surfshark will guard everyone from online threats, no matter where they are on the field.
Protecting the goal
We're honored to be taking the Watford field to make the online world more secure for all football players, fans, and sports enthusiasts. Let's tackle the online threats and outscore the hackers together!
Choose Surfshark for your online defense

Use the code WATFORD & get 3 free months of Surfshark VPN