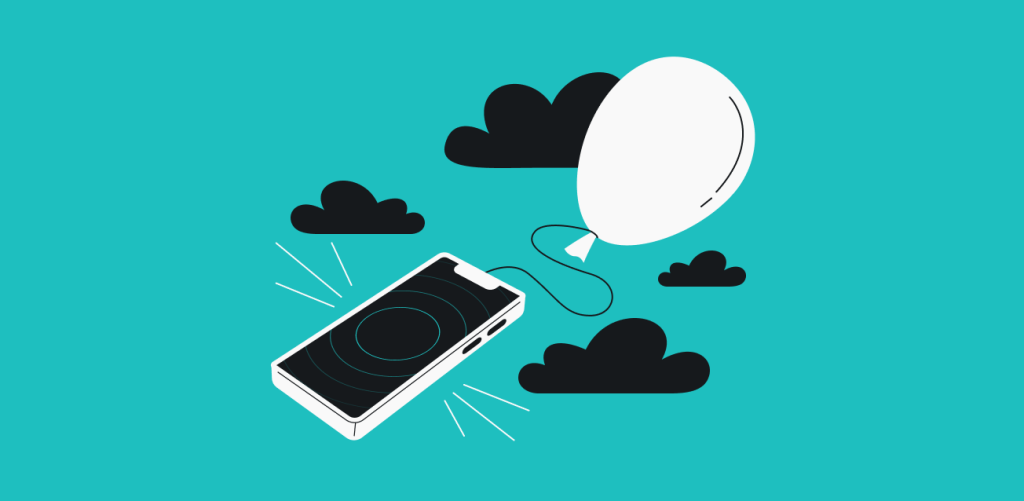 Google has its tentacles in every pie, and one of those pies just so happens to be your geographical location. That may be fine if you like tailored Google search results based on your coordinates. But what if you need your search results to be detached from your location? Time to change it on Google — and we have several ideas about how you can do that. 
How to change your location on Google Chrome on PC or Mac
If you're using Google, you're likely using Google Chrome, and a lot of advice on how to change location on Google deals with the browser. So here are some tips for those using Chrome on a PC or Mac.
Manually choose custom location on Google Chrome
The only way to change your actual location to a different location by using Google's own tools involves messing with the developer settings. It's easier than it sounds!
Having opened a Chrome tab, press CTRL+Shift+I to enter the

inspection

mode. 

Click on the

hamburger

menu;

Choose

More tools

;

Slide down to

Sensors

;

Use the

Location

drop-down menu to choose one of the pre-set locations; 

That's it!
Tip: you can set a custom location by choosing Custom in the Location drop-down menu and entering the latitude and longitude. Since no normal person memorizes such information, you can find the latitude and longitude of a desired location by going there on Google Maps. 
Now, there are some caveats with this one:
The location change isn't permanent;

It only works on

the same Chrome tab

that you did the changes on;

It doesn't work against more serious geolocation tools, like IP-based (Internet Protocol) tracking. 
So, what else can we do about our location tracking on Google Chrome? 
Turning off location tracking on Google Chrome
Do you want Google to simply not take your location into account instead of changing your location online? If so, there are some settings you can fiddle with. 
Open Google Chrome on your PC (or Mac);

Click the

hamburger

menu on the top right and choose

Settings

(or just enter chrome://settings in the address bar);

Choose

Advanced

on the left-hand menu and navigate to

Privacy and security

; 

Select Site

Settings

and click

Location

;

Set the toggle next to Ask before accessing (recommended) to

Blocked

.
This will block websites from accessing your location — hurray!
How to change your location settings on Google Chrome on Android
Chrome on an Android device is a bit more limited in what it can allow you to do with regard to changing your location. Actually, you can only disable location tracking.
Open a Chrome tab and tap the hamburger menu icon;
Choose Settings and then Site settings;
Toggle Location to Blocked.
That's it!
How to change your location settings on Google Chrome on iOS
Much like with Android, changing your location on Chrome on an iPhone or iPad is limited to just blocking it. 
Open the

Settings

on your iPhone or iPad;

Find

Chrome

and tap it;

Tap

Location

and then choose

Never

to block location tracking. 
Using a VPN to change the location
Google gives you very limited tools to change your present location. Thankfully, you can use a VPN to change your location. It only takes a few seconds and adds an extra layer of security to your connection as well.
"VPN" stands for "Virtual Private Network." It's a technology that securely routes your internet data via a server. As you do that, your data gets tied to the server's IP address. 
Google uses the device's IP address to determine the location. But as we mentioned earlier, when you're using a VPN, you're using the VPN server's IP. Google (or any service or website you connect to while using a VPN) will consider you to be connecting from the location of the VPN server – this means you will have effectively changed your location online.
Here's how you install a VPN for Chrome:
Subscribe to

Surfshark

;

Download the

Surfshark VPN extension for Chrome

;

Log into the extension;

Connect to a server in the location you want Google to see;

Done!
Of course, a Google Chrome VPN extension will only encrypt and route data that's sent and received through Google Chrome. You can alternatively install a full VPN on your device to secure all the data. 
Pros and cons of using a VPN to change location
While VPN is the best tool for changing location, it has its pros and cons:
| VPN cons | VPN pros |
| --- | --- |
| Good VPNs aren't free | Easy to use |
| You need to install a thing | Reliably fools location checks |
| Some drop in internet speed | Secures your data in transit |
| | Keeps your activities private from the ISP (Internet Service Provider) |
| | A wide choice of locations to choose |
Change your location on Google with a VPN
Google doesn't offer much in the way of changing your location when using its services. After all, knowing the geographical location allows for more precise advertising, and there's money in that. That's why you need a VPN to really get results. Whether you're using an extension for Chrome or a full VPN app, there is no better way to change your location on Google.
FAQ
How do I change my current location on Google?
You can change your current location on Google in three ways:
By blocking location tracking on Chrome;

By using developer tools to set a custom location;

By using a VPN.
Of the three, the VPN is the best tool.
Why is my location wrong on Google?
Google uses the IP address of your device to detect your location. So there may be several reasons why the location is wrong: 
Roughly speaking, the IP address of your device depends on where it's connecting from. But the official address of the connection point (router, Wi-Fi router) may not match the exact location of where you are;

If you're connected via a VPN or proxy, Google will see the IP address of the VPN or proxy server; 

Lastly, you may have disabled location tracking on Chrome, etc., and thus Google has nothing to go by.