Slovakia VPN for security & accessibility
Get a Slovakia IP address
Surf the internet in privacy
Avoid data collection and censorship
Get Started
Why use a VPN in Slovakia?
We do not know what you do online - and neither can anyone else! Every click and destination that you visit is kept private. That way, you know that your privacy always remains a priority.
Watch streaming sites and other channels in private. You'll be able to enjoy your favorite content over an encrypted, secure internet connection.
A VPN gives you the power to freely surf the web and access sites that would otherwise be blocked.
Disclaimer: Surfshark does not encourage using a VPN in any way that would potentially violate the Terms of Service of other service providers.
FAQ
Can you be tracked if you use a VPN?
It's extremely unlikely that you could be tracked if you use a VPN.
A good, reliable VPN will hide the information that would usually help identify and track you, like your IP address. It also encrypts all your traffic so that snoopers, hackers, or your Internet Service Provider cannot see what you're up to online. With the help of other security measures, such as security protocols, you're enveloped in a pretty airtight tunnel that protects you from prying eyes.
However, if you use social media or other platforms online often and actively participate, you may unknowingly share identifying information about yourself. Always think before you post because sometimes, even the smallest tidbits of information may make you very easy to track.

Why pay for a VPN?
Unlike most free software, a VPN is a service that relies on physical infrastructure. That physical infrastructure has to be maintained somehow. But there's more than the physical components. Free VPNs don't have the funds for research and maintaining the technological edge. They do not have access to the latest and best encryption either.
And it goes almost without saying, but paid VPNs usually have more features than free ones. Not only can they offer more servers, they also have added functionality in the client. That's how you get access to things like bypassers (for those websites and services that don't work with VPNs) and kill switches (which drop internet connection if the VPN goes offline).  They are also more likely to be audited. For example, Surfshark's no-log policy was checked by independent auditors from Cure53.
Can VPN slow down my connection?
In truth, there may be a drop in the connection speed when using VPN. It largely depends on the location of the VPN server. The closer it is to where you're located, the lesser the drop. Many VPNs can automatically connect you to the closest (and fastest) server, but you may want to connect to a further one manually if you have the need. 
Get a VPN you can rely on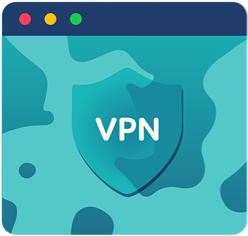 Get better protection online
Surfshark provides you with a Slovakian IP which makes it hard to see exactly what you're doing online and it can even up your speeds if your ISP slows down your internet.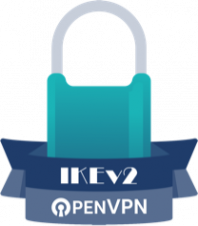 Stay safe on public Wi-Fi
Tourism in Slovakia is only increasing in the country, so there's a good chance of finding free public Wi-Fi. However, tourists and Wi-Fi hotspots are attractive to criminals. Secure your connection on public Wi-Fi with a VPN.
Start surfing worry-free with a VPN
Protect your digital life today - try us for 30 days!