VPN for France : égalité, liberté, sécurité
Get a French IP
Encrypt your data
Stay protected on public Wi-Fi
30-day money-back guarantee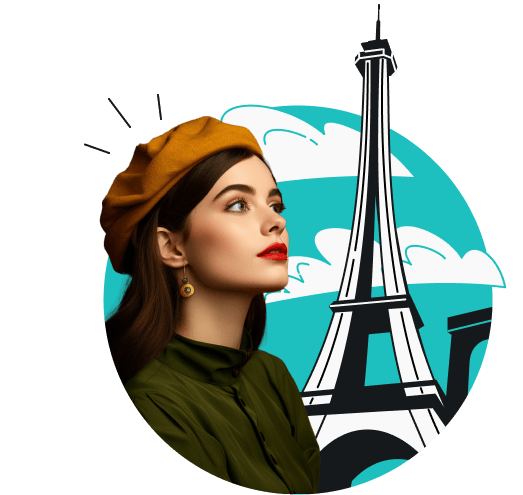 VPN servers in French cities
Connect to servers from your local cities. Surfshark VPN has French servers in: Paris, Bordeaux, and Marseille.
3
No. of French VPN server locations
3200+
No. of servers worldwide
Choose the best French VPN server for your different needs
For the fastest connection
The smaller the distance, the faster your connection. If you want the fastest VPN connection possible, connect to the server closest to you.

For even more security
Connect to one of our pre-set MultiHop locations and improve your security even more. MultiHop puts your connection through two servers instead of one. And with Dynamic MultiHop, you can even select the server pairs.
For avoiding censorship
Staying in countries where governments censor the internet could infringe on our right to freedom of speech and expression. Use obfuscated servers to bypass censorship and explore the free web wherever you are.

Get a French IP and security benefits with a VPN français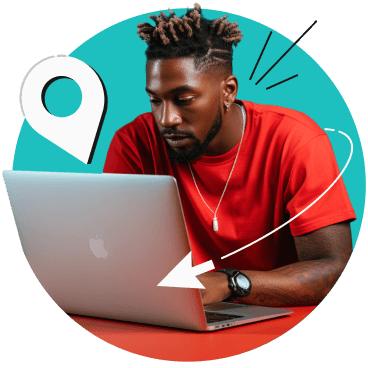 Data protection from snoopers
Problem: Your online activity benefits big data companies, your ISP (Internet Service Provider), and the government.
Solution: A VPN encrypts (hides under code) your internet traffic and protects it from any extra pairs of eyes prying on what you do online.
Enhanced online privacy
Problem: Your IP and location can help data giants build profiles about you (your interests, opinions, health searches, etc.)
Solution: A VPN changes your IP address and hides your location so no one knows where you're browsing from or who you are.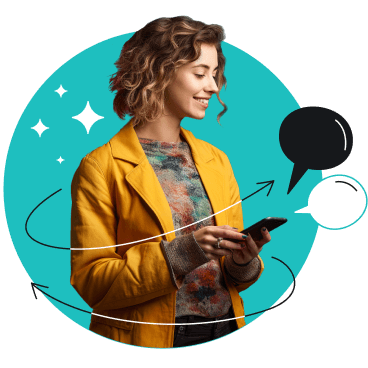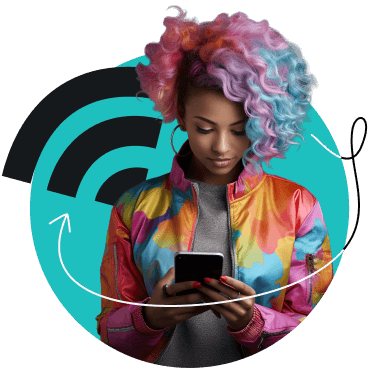 Safe access to public Wi-Fi
Problem: Public Wi-Fi is lovely, but it's not secure, and Wi-Fi hotspots are easily faked and compromised by hackers.
Solution: A VPN connection encrypts your data before it leaves your device, making your connection impossible to spy on.
Cheaper online shopping
Problem: Online retailers, rental, and airline services often adjust prices according to your location.
Solution: Log out of the site, clear your cookies, and use a VPN to change your location and overcome price discrimination!
Disclaimer: We prohibit using Surfshark services for any unlawful purposes as it is against our Terms of Service. Please be sure to act in compliance with all applicable laws and regulations of any service providers.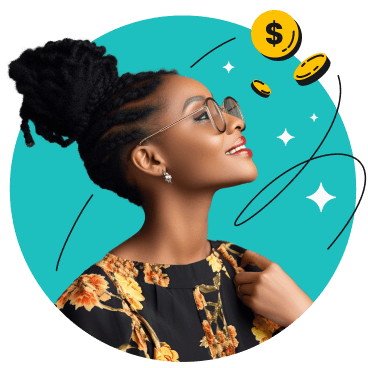 Get Surfshark for all devices
Click any of the VPN download links to go to the dedicated page
Get Surfshark
Try Surfshark VPN risk-free
Start now and enjoy peace of mind with our 30-day money-back guarantee today. Il faut battre le fer pendant qu'il est chaud.
Get Surfshark
Premium vs. free VPN
In short, the best VPN for France ≠ Free VPN
The best case scenario when using a free VPN is you getting slow connection speeds and an overwhelming amount of intrusive ads.
In the worst-case scenario, your data may be sold to third parties, and your device may be infected through malware or malvertising.
You will always be better off with a premium VPN like Surfshark. Both in terms of the quality of service and your online privacy. 
Bien mal acquis ne profite jamais!
TL;DR: Perfect France VPN = Surfshark
The decision is in your hands
Surfshark is one of the best VPNs for France. See how it compares with other top French VPNs:
Trusted by people worldwide
I have used Surfshark a long time you won't be disappointed great product at a great price

— Geordie Gav (@gavalar787) March 2, 2023
Surfshark works great.

Turns on automatically on my mobile, tablet and desktop computer. And I can choose any country I want to be routed through.

— John Crespi (@JohnCrespi) February 6, 2023
Surfshark VPN. It's the best virtual private network (in overall). It's highly pocket-friendly unlike ExpressVPN ?

— James Johnson (@JohnsonJo100) February 1, 2023
See what leading experts have to say
Speedy, with an impressive array of privacy tools — PCMag
Rich suite of security-focused features, privacy-inclined jurisdiction and competitive speeds — CNET
Our favorite thing about this VPN service is that your subscription covers unlimited devices — TechRadar
How to get a French IP address
Other server locations popular with people from France
FAQ
Are VPNs legal in France?
It is legal to use a VPN in France. However, using a VPN sometimes goes against a website's terms of service, so remember to comply with all applicable laws.
How do I get a French VPN?
To get a French VPN, you should:
Subscribe to Surfshark VPN;

Download and install the app (we support all major platforms);

Run the app and type "France" in the search bar, then select one of the French servers, voila!
Does France block VPNs?
No, France doesn't block VPNs. However, services like Netflix France prohibit using them to unlock Netflix's US libraries.
Can you use a US VPN in Europe?
You will need a VPN to watch Netflix in France if you wish to stream shows securely and privately.
Sometimes shows buffer slowly because your ISP might be throttling your speed. Another way to boost your French Netflix streaming speeds is through a VPN.
Complete online security and privacy in France
30-day money-back guarantee