Fast, private and secure France VPN
Get a French IP address
Servers in Paris and Marseille
Stream French & global content
Stay private and protected online
Get Started
Why use a VPN in France?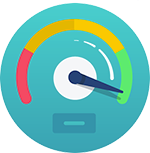 Fast local servers for optimal speed
You get local, French VPN servers. That's very important for a VPN, because it's how you ensure the best speeds!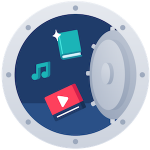 Access content from France and beyond
Access local streaming services, such as Netflix France, Canal+, France2, My TF1, and many others. Dip your toe into global streaming libraries when you feel like it.
Secure your digital privacy at home and abroad
Industry-leading encryption and the most advanced security protocols make sure you're safe whenever you're online. Plus, your activities remain known to you, and you only.
France VPN questions and answers
Is using a VPN to watch Netflix illegal?
As long as you're not distributing any copyrighted content, then it isn't illegal. Therefore, you cannot be punished for watching Netflix with a VPN.
On the other hand, only a few VPNs actually unlock additional content on Netflix. Surfshark is one of them!
Are VPNs worth it?
Yes!
A VPN can help you unblock websites, get more options for streaming content that's unavailable in your country, and even save money! Plus, it protects your privacy online, which should be of concern to anyone who uses the internet.
If you enjoy traveling, then a VPN is pretty much a must. Not only is public Wi-Fi not safe to use without a VPN, but you may come across internet censorship. In some countries, even Wikipedia is blocked! Another big plus is that you can score cheaper plane tickets, so it's really ideal.
Are VPNs legal in France?
Yes. It is legal to use a VPN in France. However, it's important to follow international rules. You shouldn't have any intention of committing a malicious act while you are using a VPN service.
A French VPN you can rely on
Our best France VPN offer
Get a VPN for France
Protect your privacy with a VPN
Download