Avoid annoying pop-ups with a Cookie pop-up blocker
Browse websites without pop-ups
Never have to click "accept cookies" again
Use even when the VPN is turned off
Stop pop-ups
What is the Cookie pop-up blocker, and how does it work?
The Cookie pop-up blocker is a Surfshark VPN browser extension feature that allows you to avoid cookie consent pop-ups. It rejects all possible cookies, so they never bother you again. You can use it with other cookie-clearing techniques to make your digital life cookie-free.
How to get the Cookie notice blocker
Step 1:
Step 2:
Download the Surfshark extension for Chrome, Firefox
or Microsoft Egde.
Step 3:
Go to the General Settings on the extension and toggle the Cookie pop-up blocker.
Other VPN features that will benefit your digital quality of life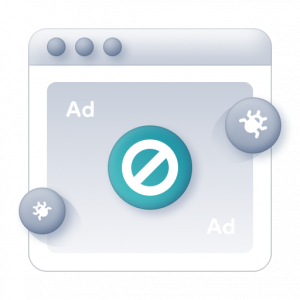 Ad blocker
Block malicious ads and trackers when browsing the web.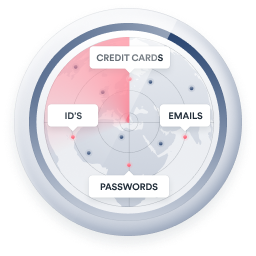 Data breach alert
Get notifications about your visited websites' breaches and vulnerabilities.

Malware alert
Ensure that you're always VPN-connected, even when switching networks.

Stop the annoying pop-ups with a cookie blocker
Try it with a 30-day money-back guarantee
FAQ
What are cookies?
Cookies are small blocks of data that store information inside your browser. Cookies help websites and third parties track your activity on their site.
What are cookie pop-ups?
Cookie pop-ups (otherwise known as cookie notices or banners) are notifications that many websites use to get consent from you to track your data.
Why does "accept cookies" keep popping up?
Since the EU General Data Protection Regulations (GDPR) were enacted, most websites were forced by law to inform their visitors of cookies and must ask them to provide consent for cookie tracking. So if you're located in the EU, you get these pop-ups on every site you visit.
Most websites won't allow you to access their content until you accept their cookies. After some time those requests will reappear because companies can't store cookies for any longer than 12 months. This can get very tedious, and that's why we're presenting our Cookie blocker.
Is there any other way I can block cookie pop-ups?
You can play around with your browser settings (look for privacy or pop-up settings) to turn them off. However, most websites will not allow you to access their content unless you interact with their cookie banners. That's why a Cookie pop-up blocker, plus clearing your cookies, is a better solution.