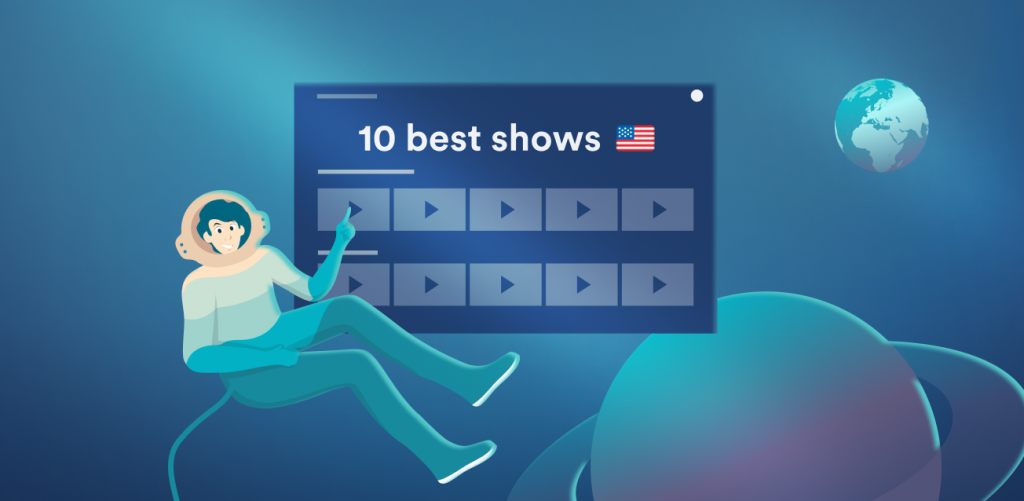 Did you know that Netflix libraries differ based on the country? Subscribers in Norway access only about 30% of the TV shows and 75% of the movies offered by Netflix USA? The rest of the world—even those who subscribe to Netflix UK—may not even be so lucky. Which probably makes you wonder: what kind of content am I missing? Well, we've checked the latest Netflix updates, so you don't have to. Here are ten of the top-rated Netflix USA-exclusive TV shows according to IMDb fans:
#10 – Ink Master: Turf Wars
IMDb Score: 7.4/10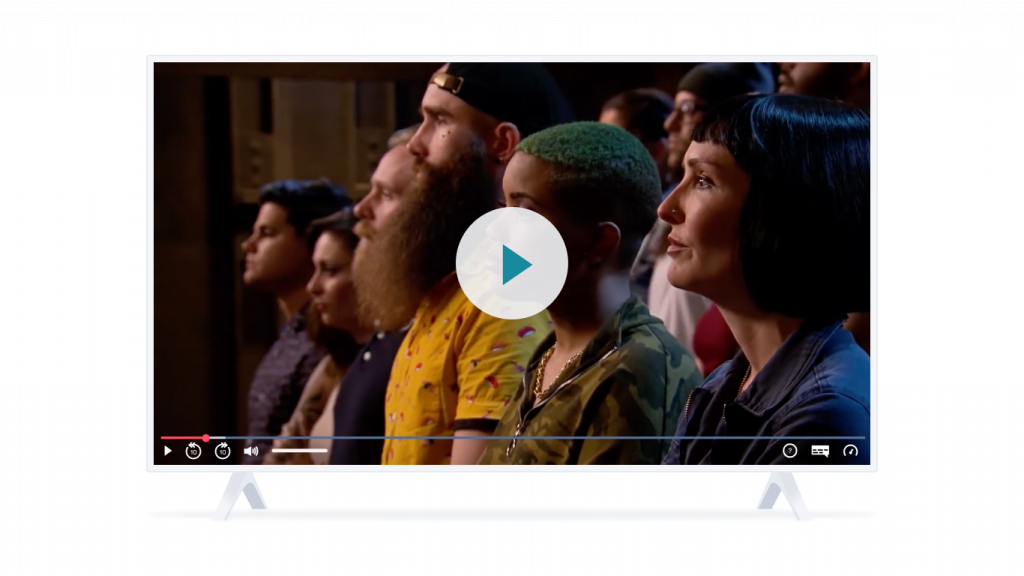 Via https://www.imdb.com/video/vi1972091417?ref_=tt_pv_vi_aiv_1
Netflix USA-exclusive: Ink Master
This American reality TV show features Dave Navarro of former Red Hot Chili Peppers fame as the host, and one of several judges deciding who is the most talented tattoo artist out of 10 highly-skilled and creative individuals. The competitors get a shot at winning $100K, plus the distinction of being named the next "Ink Master."
#9 – NCIS
IMDb Score: 7.7/10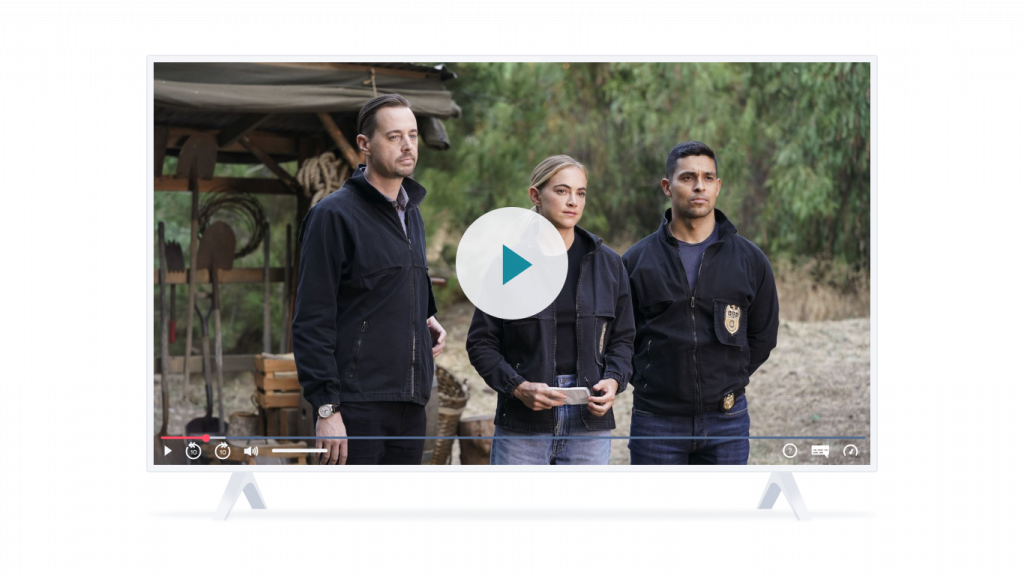 Netflix USA-exclusive: NCIS
Welcome to 15 seasons of thrilling, US Navy-crime investigative TV action that made NCIS-the-show rank higher on Google search results than the actual Naval Criminal Investigative Service. Dedicated fans are eagerly waiting to hear from Netflix about the addition of seasons 16-19.
#8 – The Borgias
IMDb Score: 7.9/10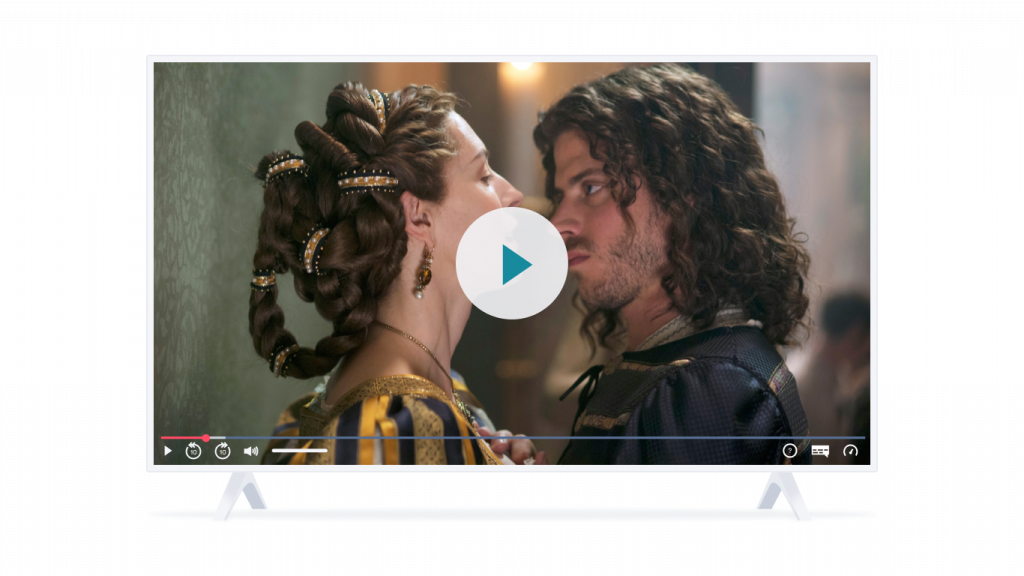 Netflix USA-exclusive: The Borgias
This drama is inspired by an actual 15th-century Italian noble family, the Borgias, who were active in politics and held prominent roles in the Roman Catholic Church. Their collective lust for power, a knack for deception, and general depravity come to life in this lurid multi-season series with a decadent aesthetic. Award-winning actor Jeremy Irons is genuinely terrifying as the violent-tempered Rodrigo Borgia, aka Pope Alexander VI.
#7 – 30 Rock
IMDb Score: 8.0/10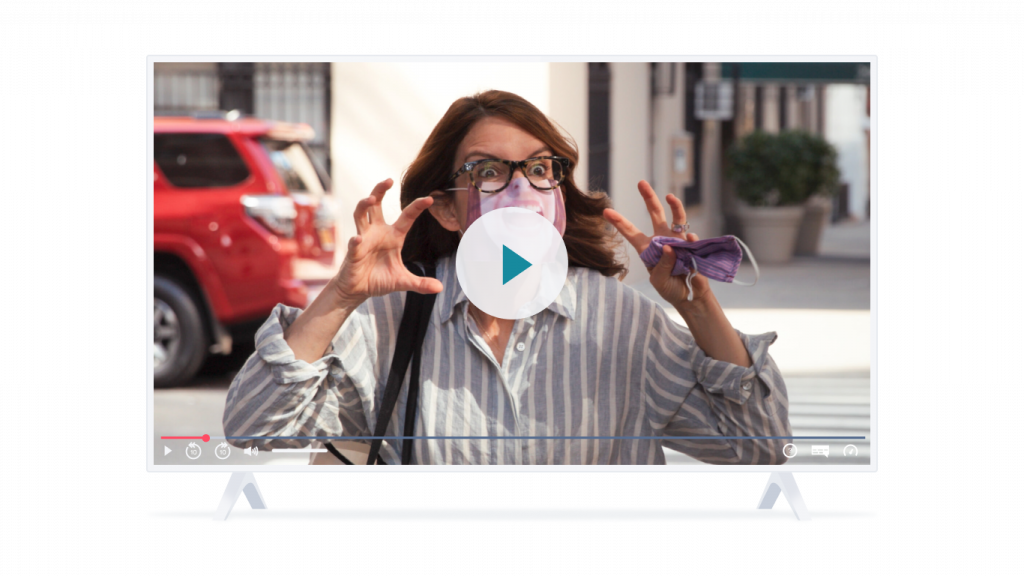 Via https://www.imdb.com/video/vi582335769?ref_=ttvi_vi_imdb_4
Netflix USA-exclusive: 30 Rock
What list would be complete without a bona fide, guaranteed-to-make-you-laugh comedy? Tina Fey stars as Liz Lemon, the head writer of a fictional live comedy show "TGS" ( à la Saturday Night Live). The star-studded cast includes the likes of comedic greats like Donald Glover, Tracy Morgan, Alec Baldwin, Jane Krakowski, Amy Poehler, and more.
#6 – Manhunt: Deadly Games
IMDb Score: 8.0/10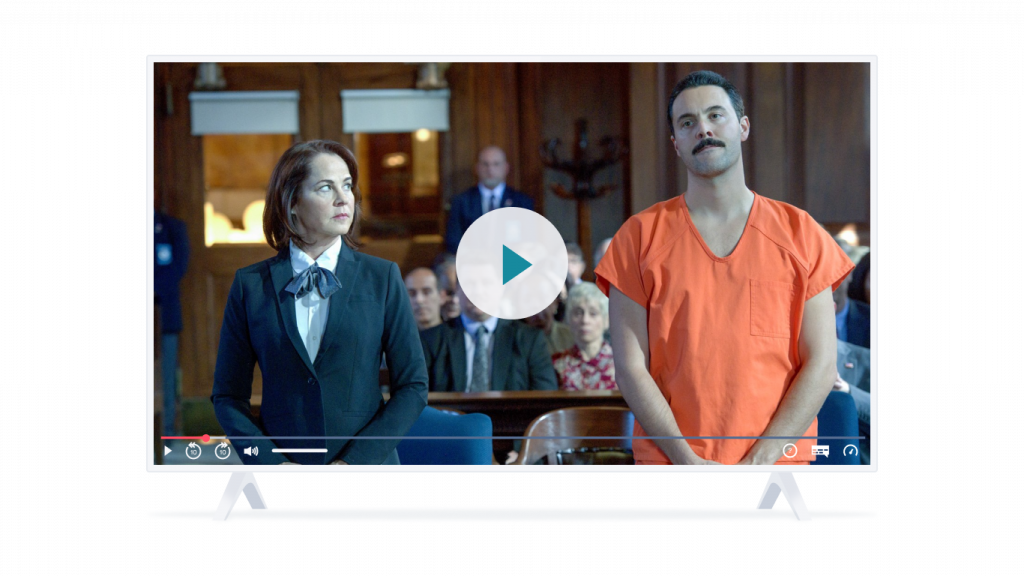 Netflix USA-exclusive: Manhunt (Deadly Games)
This USA-only Netflix show details a drawn-out FBI search for the culprit of the 1996 Olympic Park bombing, in which one hundred and eleven people were injured, and one person died. Initially, security guard Richard Jewell's discovery of bombs in a duffle bag had him perceived as a hero. Yet, things take a very complicated turn as he becomes the prime suspect. While the series does take some creative liberties, fans agree it makes for a decidedly binge-worthy dive into the true-crime genre.
Unlock more insights — join our newsletter
#5 – Ripper Street
IMDb Score: 8.1/10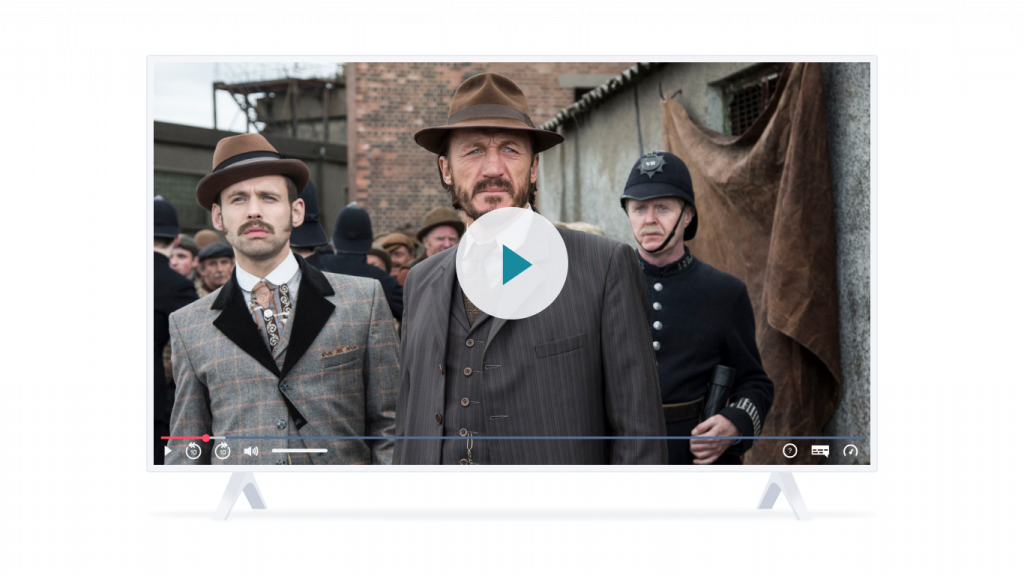 Netflix USA-exclusive: Ripper Street
It's the Victorian era, and notoriously brutal East-London murderer Jack the Ripper has been inactive for about half a year. However, the police force and detectives are haunted by the possibility that each new murder case to come their way might indicate that the serial killer is back to terrorize Whitechapel once again.

#4 – Last Tango in Halifax
IMDb Score: 8.3/10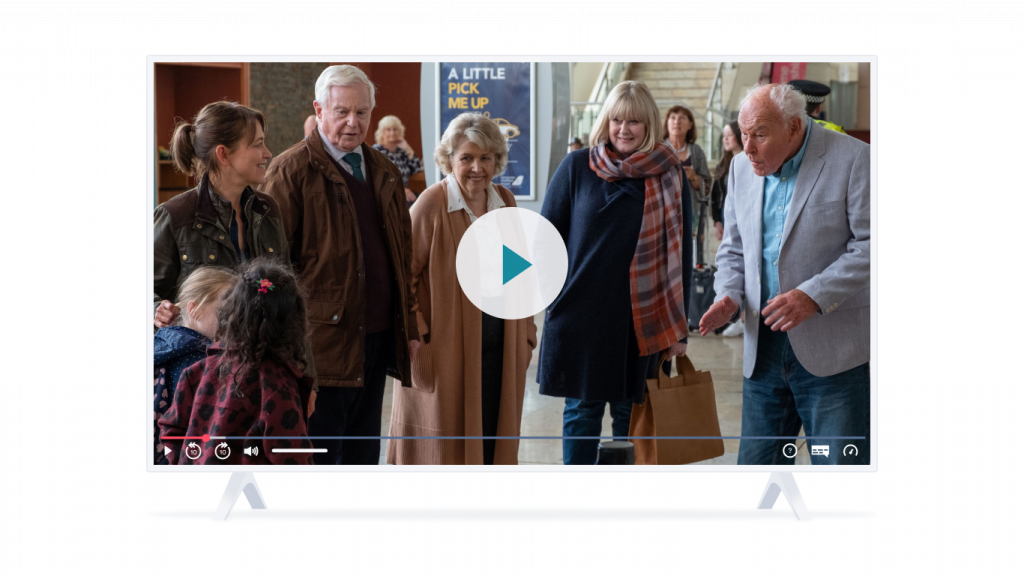 Netflix USA-exclusive: Last Tango in Halifax
This British dramedy centers on the story of two widowers in their 70s, Alan and Celia, and their children who create social media profiles for them. The story is a real-life inspired tale of finding love at any age. Over the course of five seasons, Last Tango in Halifax goes on a darkly comedic exploration of various subthemes; including parents overcoming homophobic views held towards their LGBT-identifying children.
#3 – Stargate SG-1
IMDb Score: 8.4/10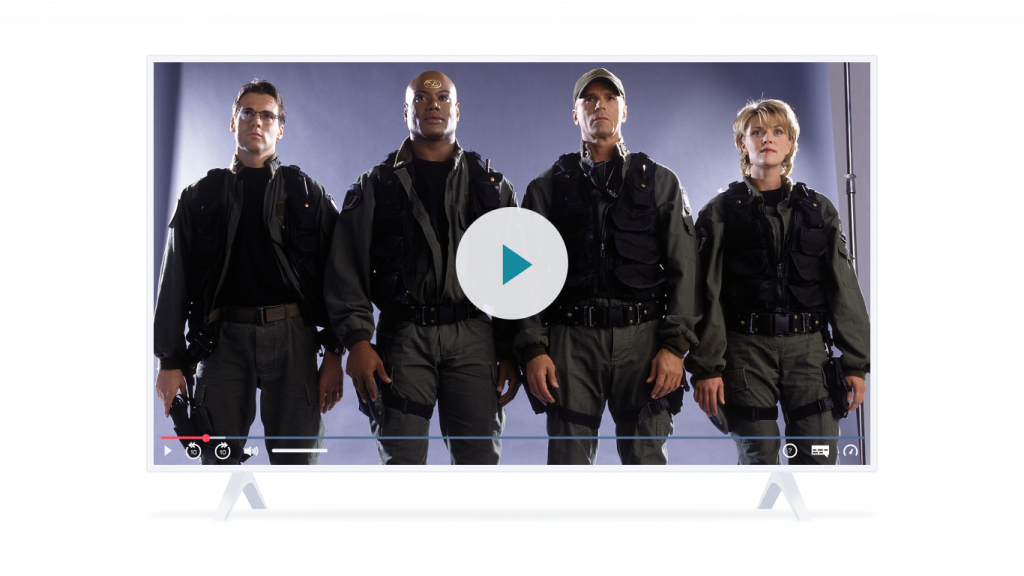 Netflix USA-exclusive: Stargate SG-1
Originally a mediocre sci-fi movie starring Kurt Russel, Stargate has been spun off into a 10-season series, starring Richard Dean Anderson of TV's McGuyver fame (circa 1985, not 2016). Add in the lovably stoic face of Christopher Judge as Teal'c, and you're in for some serious off-world misadventures. So lock and load your FN P90, don your military cap, encode those chevrons, and get ready to go a million light-years from home.
#2 – Call the Midwife
IMDb Score: 8.5/10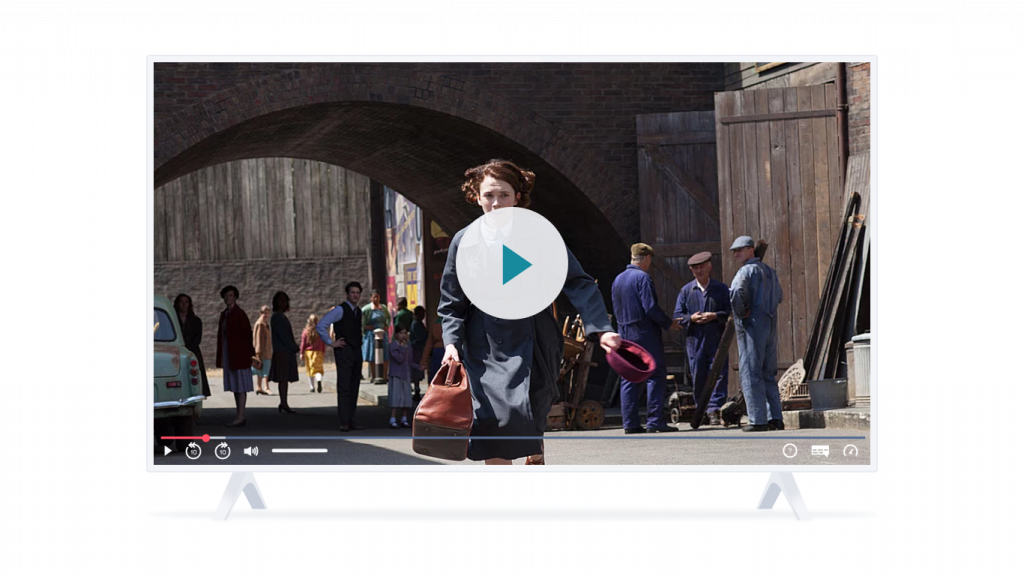 Netflix USA-exclusive: Call the Midwife
Call the Midwife is a drama series about a group of nurse-midwives in East London in the historical period of the 1950s to 1960s. The show follows a new midwife recruit Jenny Lee who, together with other midwives and nuns, has to deal with severe medical problems in London's East End poor Poplar district. On top of that, between 80 and 100 babies are born in the area alone due to the 1957's "Baby Boom" of the post-war period, causing rampant chaos among the midwife ranks.
#1 – Leah Remini: Scientology and the Aftermath
IMDb Score: 9.1/10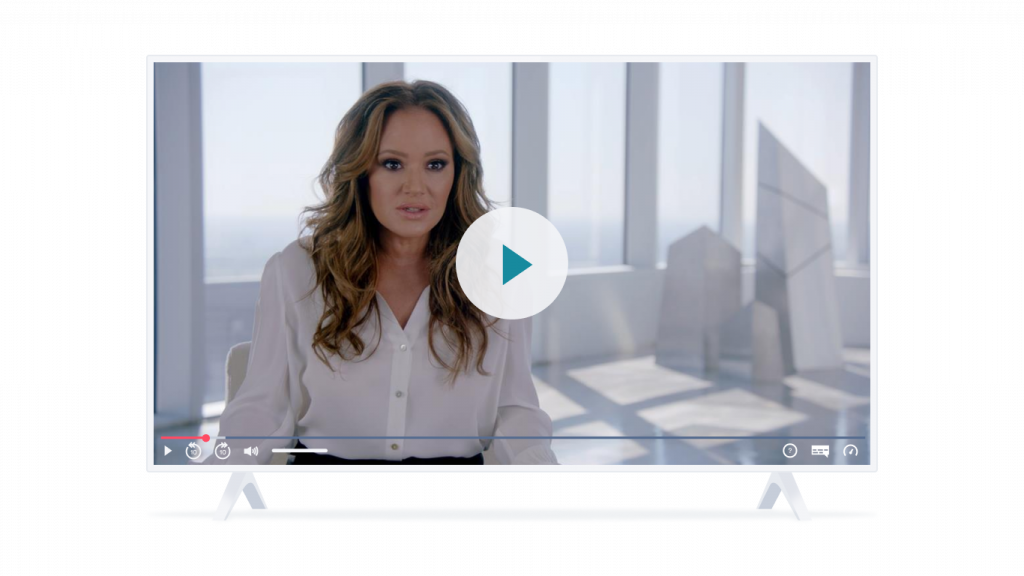 Netflix USA-exclusive: Leah Remini: Scientology and the Aftermath
Leah Remini: Scientology and the Aftermath is an American documentary series about the Church of Scientology. The series investigates the religious cult through the traumatizing personal experiences of actress Leah Remini and other former members of the church. The show was nominated for two Emmy awards, scoring one win, and received worldwide praise and recognition.
Stay secure, even when streaming US Netflix
Now that you know which TV shows are popular favorites, which of these top 10 Netflix USA-exclusive shows will you watch? Wherever you're streaming, be sure to do it securely and privately. Get Surfshark VPN to enjoy safer surfing, as well as other benefits. Want to explore content beyond your Netflix library? Check these Netflix alternatives (free and paid). 
Disclaimer: 
Surfshark does not encourage using a VPN in ways that could potentially violate the Terms of Service of streaming service providers.
Stream your favorite shows securely with a VPN
and get a 30-day money-back guarantee
Get Surfshark