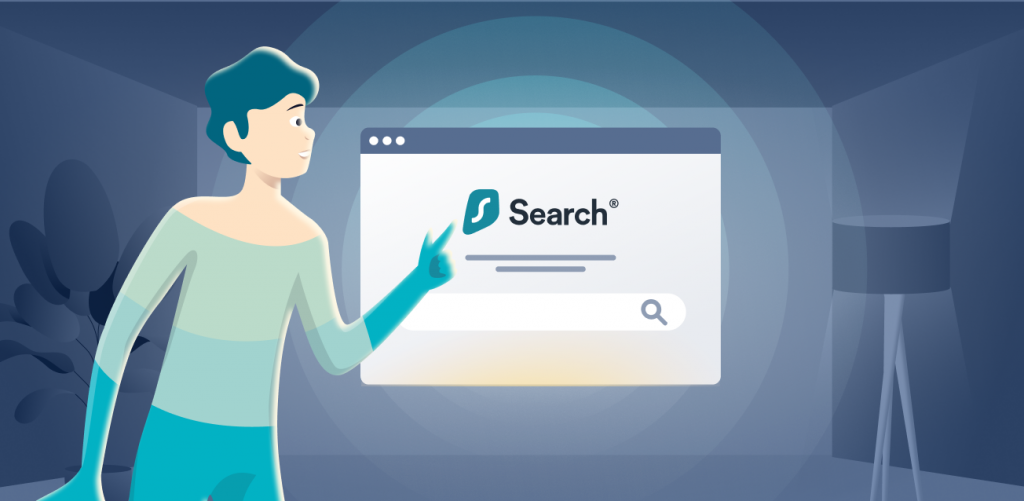 Most of us couldn't even imagine life without the internet nowadays. And why should we, when a treasure chest of information is available in just a few clicks?
However, you might have noticed that ads and clutter follow every time you use a search engine.
The scary thing is that those ads seem more and more relevant with every search you make.
If you've ever felt disturbed by this, Surfshark Search might just be the solution you need.
Why should you choose Surfshark Search?
So, let's get into why Surfshark Search would be a handy tool for your daily browsing. Here are the top 5 reasons why:
Protect yourself from search engine monitoring
A search engine is where your online adventure starts, and it's no surprise that harvesting data about you is like taking candy from a baby for it. The search keywords you enter and every link you enter lead to building an accurate personality profile.
Google is particularly notorious as it owns giant databases containing user data. That said, all Google services are tied to your Google account and maintained with money from targeted advertising. That means Google is so successful because it shares your data with advertisers.
Even though Google might know you better than your family, Search is a viable private search tool that doesn't keep any logs. In short: it is the real Incognito mode for searches you don't want anyone to see.
Avoid ads and trackers
If you're no stranger to the internet, you've likely noticed plenty of ads during your searches. Here's an example:
And they are likely to be targeted at you, or in other words, based on your previous searches.
Also, ads are not the only thing lurking around. Trackers use a user identifier to gather information about you from different sites.
Thankfully, if you use Search, you can say goodbye to both!
Get only organic search results
Search only shows your search results based on your query, not your browsing habits. That is because it doesn't take your previous browsing history into account. 
So you can keep your searching free from any interference as it can be troublesome if people other than you use the same device.
Sort search results by country
When you use search engines like Google, Bing, etc., you are usually forced only to see trending results in your own country. 
With Search, you can sort them by country, and this feature can be beneficial if you need to research foreign countries, or local content simply doesn't cut it for you.
Enjoy a clean and convenient design 
Popular search engines often overload your screen with services and information that you don't need. On the other hand, Search only displays the essential details, be it browsing for sites, videos or images. 
So, that means no clutter on your screen and reaching precisely the content that interests you. 
How do you sign up for Surfshark Search?
It's pretty simple! You only have to buy the One security suite.
However, the steps are different for customers that already have Surfshark VPN and those who don't yet.
For new customers
If you're a new kid on the block, you need to:
Visit our order page

here

.

Select a VPN plan (currently, the 2-year deal is a steal!).

Scroll down, click the red button 'Activate Surfshark One.'
Choose a payment method.

Fill in the details and submit your order.

Set up a password.

Proceed to the 'Search' tab on the left of your account page.
For existing customers
If you already use Surfshark VPN (we love you!), you would only have to:
Click on the 'Search' section. It will take you to our order page, where you can order One for the remaining period of your VPN subscription.
Afterward, you must set up 2FA if not already enabled. Then return to the 'Search' section on your account page, and you're ready to browse safe and sound!
How do you use Surfshark Search?
No sweat! Check out this straightforward video guide on how to make use of Search: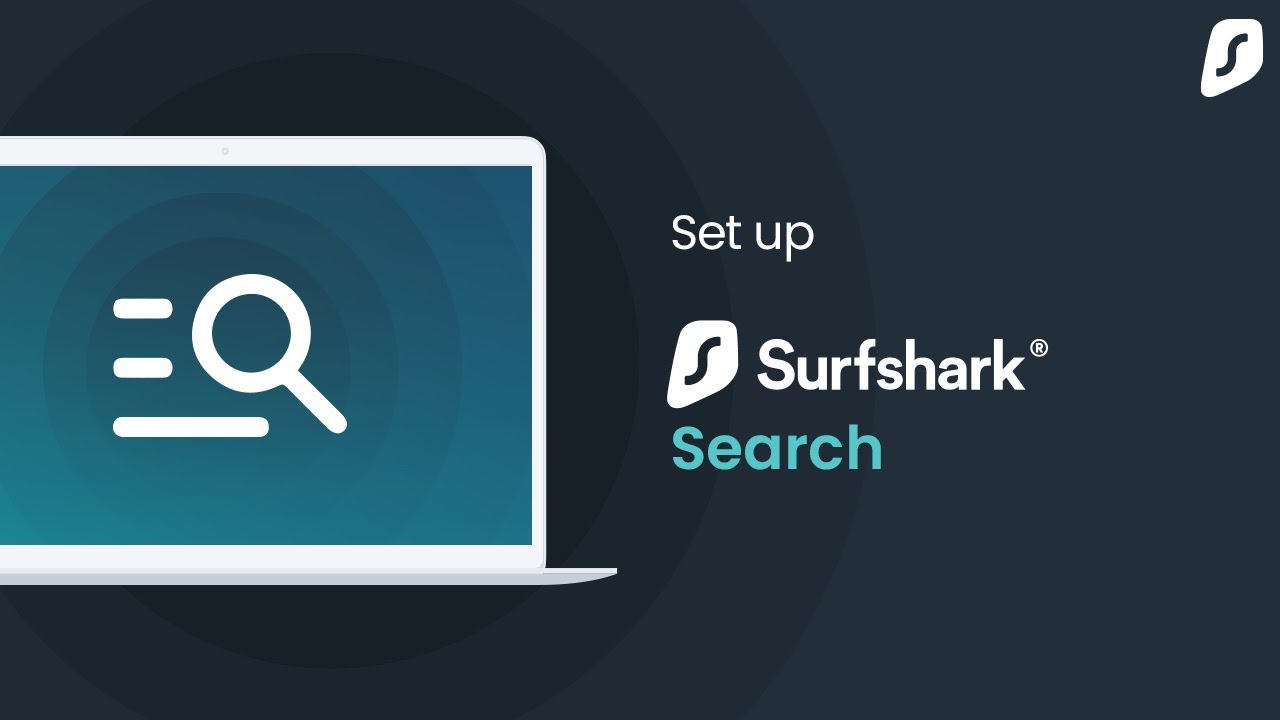 In a nutshell, is Search something you need?
The internet has transformed our lives tremendously over the years. With just a simple Google search, you can access any information or type of entertainment. 
However, the search is not without its flaws and dangers. Luckily, Search can help you overcome ads, tracking and make your browsing effective and pleasant.
So, why not take advantage of Surfshark One to safeguard yourself online for a reasonable price of 1.49USD/month?
What is Surfshark Search?
Surfshark Search is an ad-free, no-logs private search tool that allows you to see organic results without tracking or interference.
How do you order Surfshark Search?
You have to purchase Surfshark One. Newcomers can buy it on our order page by clicking on the 'Activate Surfshark One' button below the VPN plan.
Existing customers can activate One for the remainder of their VPN subscription by going to their account page's 'Search' section.
Lastly, activate 2FA as a security measure to use Search.
Why should you use Surfshark Search?
Search can be a valuable asset to you, here's why:
Doesn't display ads;

Blocks trackers;

Shows only organic search results;

Features a clean and convenient design.
How do I use Surfshark Search?
You can quickly set up Search by following our simple guide that includes a video.