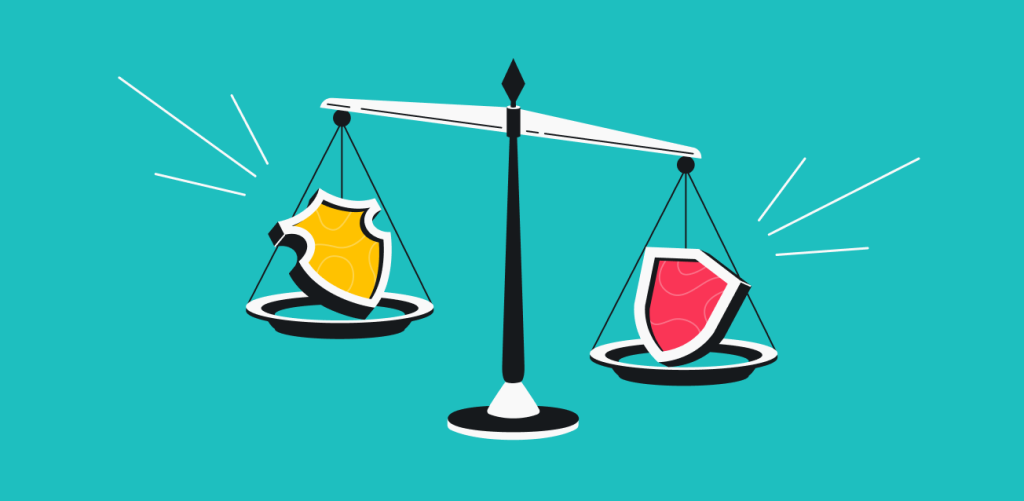 On a journey to improve your cybersecurity? Getting a VPN (Virtual Private Network) is the first thing most people do for their privacy and freedom online.
But not all VPNs are cut from the same cloth. Some are better than others. And you don't want to be coughing up a premium price for a service that is below par. By the end of this blog post, you will know how to choose a VPN provider and will be able to decide on the perfect fit for you.
Choosing the right VPN
Many factors should influence your choice. From speed and security to additional features and pricing, no stone should be left unturned. To make it easier for you, I have cut it down to 7 of the most important things to consider when choosing a VPN.
Free vs. paid VPNs
The promise of a free VPN sure does sound appealing. But at this point, you should know to be cautious of anything with a "free" label. A VPN infrastructure is not cheap to maintain, and they have to get that money from you one way or another.
A paid VPN covers those costs with the money you pay for the subscription. With a free VPN, the best-case scenario is that you will get many more ads. But it is not unusual for such service providers to sell your data and even have malware or malvertising within their apps.
On top of that, paid VPNs are much faster, safer, and have a lot more servers to connect to. All while offering unlimited data. The cost of a premium VPN is definitely one worth paying to avoid using a free VPN service.
Security features
The encryption process turns data and information into code. VPNs use it to encrypt all your traffic so that even if it gets leaked or intercepted, it is nearly impossible to decipher. 
AES-256 is the industry-leading encryption used by most premium VPN providers nowadays. It does the encryption work for all the best protocols, such as WireGuard, OpenVPN, IKEv2, and others.
The use of AES-256 encryption is almost common-sense nowadays. But you should still make sure that a VPN provider uses it along with reliable, open-source VPN protocols before you buy their services. 
On top of the strong encryption, you should be protected by a strict no-logs policy, a kill switch feature, and additional safety features. Ideally, the VPN should use RAM-only servers as well. That way, any little data they have about you is deleted every time a server restarts.
If you want to learn more, Surfshark's YouTube channel offers a vast video library on all things VPN. Here's one about encryption: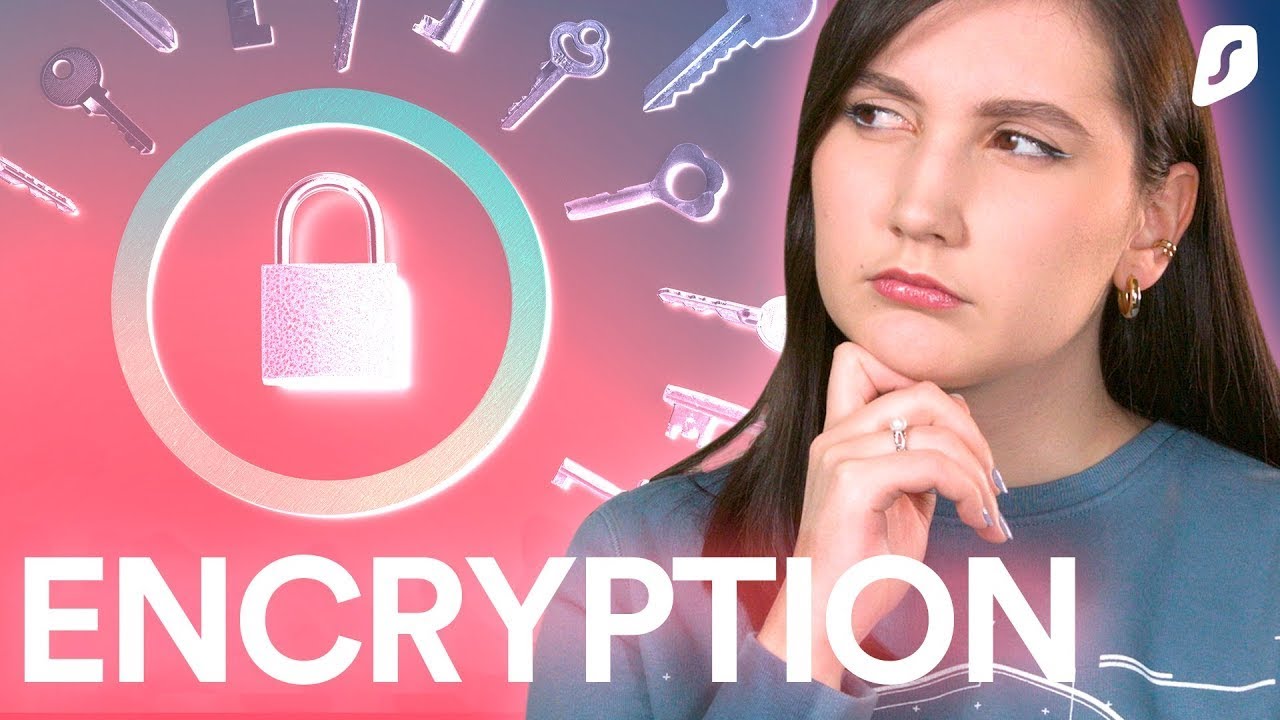 Connection speeds
In most cases, using a VPN will slow down your connection speed. Good VPN providers have found ways to make this change in speed barely noticeable by offering the fastest protocols and plenty of server locations.
Wireguard is the fastest VPN protocol currently available, so if speed is a priority, choose a provider that offers this protocol. 
Server count
There are two things you should look at when it comes to VPN servers – the number of available servers and the number of locations. 
The more servers there are to choose from, the less likely they are to get crowded. Overcrowded servers result in lower connection speeds, so you should make sure that there are plenty of options to choose from
The distance from you to the server also impacts connection speeds. Your chances of finding a server close to you increase if more locations are available. Having more countries to connect to also means you will have an easier time bypassing geo-restrictions.
Ease of use
This one is pretty straightforward. A VPN app is something you want to use whenever you're online. It can get pretty annoying if an app you use every day is a hassle to use.
Choose a VPN with intuitive, easy-to-use apps for all your devices. It should be simple to set up and only take seconds to connect to a VPN server. 
Customer support
You hope you won't ever have to use customer support. But if you do, it's nice to have a competent customer support team behind the product.
Look for providers that have an extensive knowledge base, 24/7 live chat support, and a ticketing system. There is no good time to take a break from security online, so having a customer support team that helps you in a timely manner is very important.
Additional features
Nowadays, premium VPN services go above and beyond to provide you with the best possible browsing experience. Long gone are the days when all a VPN did was encrypt your traffic and change your IP address. 
Each VPN service provider is trying to offer things such as ad blockers, split tunneling, or double VPN. Surfshark even offers unlimited simultaneous connections, while many other providers limit the number of devices you can connect to at a single time.
You should check the list of VPN features that each provider has to offer. Some will suit you better than others and help you come closer to choosing a VPN provider.
Why do you need a VPN?
Now that you know how to choose a VPN provider, let's take a closer look at the uses of a VPN. And yes, there is more to VPNs than just keeping you private while you surf the web.
Privacy
I know, I know. I just told you that privacy is not the only reason to use a VPN. But it is the most important one. Any self-respecting VPN provider will have your privacy as their top priority. 
With a VPN, you can hide your location and internet activity. In other words, your personal data is hidden from everyone, even your internet service provider (ISP). It allows you to surf the web freely without having to worry about targeted ads and even lowers the likelihood of phishing attacks.
Streaming
There are quite a few benefits of using a VPN for streaming*. If you choose a provider with fast servers (ideally ones up to 10Gbps), you will enjoy streaming TV shows, movies, or sports events privately and without buffering.
In some cases, a VPN will help you avoid buffering even when you are having difficulties with the VPN off. That's because it overcomes ISP throttling, a common cause of slow internet connection. 
*We prohibit using Surfshark services for any unlawful purposes as it is against our Terms of Service. Please be sure to act in compliance with all applicable laws and regulations of streaming service providers.
Accessing restricted content
The endless world of the internet should be freely accessible to all comers. But some countries restrict the content you can access online. You can come across local restrictions as well since schools and workplaces often restrict your access to certain websites on their Wi-Fi network.
Social media and content-sharing websites are blocked most commonly. Facebook, YouTube, Twitter, Instagram, Reddit — all of them are integral parts of the internet. 
Simply establish a VPN connection to overcome these restrictions. For geo-restrictions, connect to a server located in a country that does not restrict their internet users. To overcome workplace or school restrictions, connecting to any server should be enough.
Saving money on booking
It's no secret that airlines and accommodation providers raise prices depending on how often you visit their website or perform specific searches. Here's how you can bring those prices back down with the help of a VPN: 
Clear your

history, cookies,

and

cache;

Make sure to

log out of your accounts

; 

Connect to a

VPN server;

Enjoy

paying less for your flights and accommodation

.
Keep in mind that a VPN will only help if there are no ways to track your previous activity within those websites. That's why you need to log out of your accounts and clear your history, cookies, and cache.
Time to take your pick
Before shopping for a VPN, it's time for a little memory refresher. 
Free VPNs are

not really free

. In the long run, choosing a paid premium VPN will end up

costing you less;

Security is often the main reason for getting a VPN.

AES-256

is the industry-leading encryption, don't settle for a provider that offers anything less;

If speed is a priority, make sure to choose a provider that offers connection through the

WireGuard protocol

;

Look for a VPN that has

many servers

in

a lot of different locations

. That way, you will always find an uncrowded server close to you;

Make sure the VPN has

apps for all your devices

and that they are

easy to use;

Good customer support is a must.

24/7 live chat, a ticketing system,

and

a vast knowledge base

are all things that any premium VPN service provider should offer;

Most VPN companies offer

unique additional features

. Check them out and find those that you will actually use.
Now that you know how to choose a good VPN, it is time to put your knowledge into action. What's your pick?
FAQ
Are free VPNs safe?
The short answer is no. Free VPNs will change your IP address, but they won't do a good job when it comes to protecting your online privacy. 
Why do I need a VPN?
There are plenty of reasons to use a VPN. First of all, a virtual private network protects your privacy online. But you can also use it for streaming privately, accessing restricted content, overcoming ISP throttling, or saving money on flights and accommodation.