Fast, private and secure Sweden VPN
Protect your privacy and stay secure online
Stream your favorite shows without buffering
Hide your IP from snooping eyes
Try it with a 30-day money-back guarantee
Get Started
Why use a VPN in Sweden?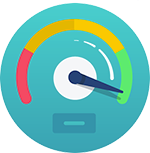 Fast local servers for optimal speed
Our local Swedish VPN servers guarantee the best performance for streaming, browsing, gaming, or just about anything else.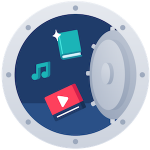 Watch content buffer-free
Connect to a VPN and enjoy your favorite shows in the privacy of your home without having to wait for anything to load!
Secure your internet activity
Nobody should have the right to see what you do online. Mask all your activity on the internet with a VPN - not even your ISP will have access to it.
Surfshark does not encourage using a VPN in any way that would potentially violate the Terms of Service of other service providers.
FAQ
Are VPNs worth it?
Yes. A good VPN will offer you a ton of benefits, first of which are privacy and security. Your IP address is hidden and all your data is encrypted and protected whenever you go online. Plus, it can even help you save money. There's a ton of ways to use a VPN, and you can definitely benefit from having one.
Are VPNs legal?
VPNs are perfectly legal in the vast majority of the world, including Sweden. Of course, you still have to follow the law while you're using a VPN.
Can a VPN be decrypted?
It depends on what type of encryption the VPN uses.
Generally, no encryption method is referred to as uncrackable by any security professional who's worth their salt. However, there are encryption methods that haven't been cracked as of yet. For example, AES-256-GCM, which Surfshark uses.
If a provider doesn't use such industry-leading methods, they may have weak spots that can be abused by hackers. In that case, a VPN can be decrypted. If proper security methods are used, decryption is an extremely long shot. 
A Swedish VPN you can rely on
Get a VPN for Sweden & secure your digital life
Try it risk-free for 30 days!