South Africa VPN with speed, privacy & security
Get a South African IP address
Access to fast local South Africa servers
Unblock Netflix and streaming services
Block ads & trackers to save mobile data
Get Started
Why use a VPN in South Africa?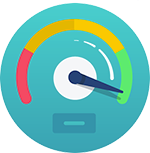 Fast servers near you
To get consistently good speeds, you need servers located near you. That's what you get with this South Africa VPN! All our servers are bare-metal and optimized for the best performance.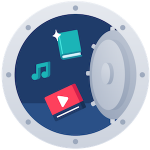 Unlock international content
US Netflix (plus Netflix from 15 other countries), HBO Now, Hulu, and other popular streaming services are all available with just a few clicks. Simply turn on your VPN and that's it!
Protect your online privacy
The digital world is not good for your privacy. Everyone wants a piece of your data - but you can protect yourself by keeping your VPN on at all times. It hides your IP and makes you private when you go online.
South Africa VPN questions and answers
Are VPNs legal in South Africa?
Yes. It's perfectly legal to use any VPN you want in South Africa. Please note that both local and international laws still apply, even if you are private online.
Which VPN works in South Africa?
Surfshark VPN works in South Africa with no issues. Plus, you will find fast servers near you, which helps with any speed issues.
What is the best VPN to use in South Africa?
The first thing you want to look for is servers that are geographically near you. For example, we offer servers in South Africa which is great for a reliable and speedy connection. Another important thing is jurisdiction – countries like British Virgin Isles have the most privacy-oriented laws, so you want your VPN to be based there.
It's also important to note how security-focused the VPN is. Are they offering industry-leading encryption? Do they collect logs? Have they been audited? Questions like that really help to build a full and objective picture.
Last, but not least, see if they can unlock particular streaming services (if that's something you're looking for). Not all VPNs can unblock US Netflix, which can be a huge benefit.
A South African VPN you can rely on
Our best South Africa VPN offer
13-months
24-months
24-months
24-MONTHS + 1 MONTH FREE
24-MONTHS + 3 MONTHS FREE
24-MONTHS + 4 MONTHS FREE
36-months
13-months
24-months
24-months
24-MONTHS + 1 MONTH FREE
24-MONTHS + 3 MONTHS FREE
24-MONTHS + 4 MONTHS FREE
36-months
Connect an unlimited number of devices to 1 account
Sign up now to get an exclusive offer