Although we only launched our VPN in the spring of 2018, we've managed to start collaborating with some of the most credible VPN comparison and review websites in the world.
We've received many recommendations, as well as good insights about how we can improve our service.
Comparitech.com

Experts at Comparitech.com have spent thousands of hours researching and testing security, privacy and networking services. Founded in 2015, Comparitech.com is a team of over 30 researchers, writers, developers, and editors.
Comparitech.com recently reviewed Surfshark, and wrote: "This secure, private service is ideal for those looking to stream or use a VPN in China, and allows an unlimited number of simultaneous connections." As well as provided us with some insightful recommendations on how to make our service better.
Proprivacy.com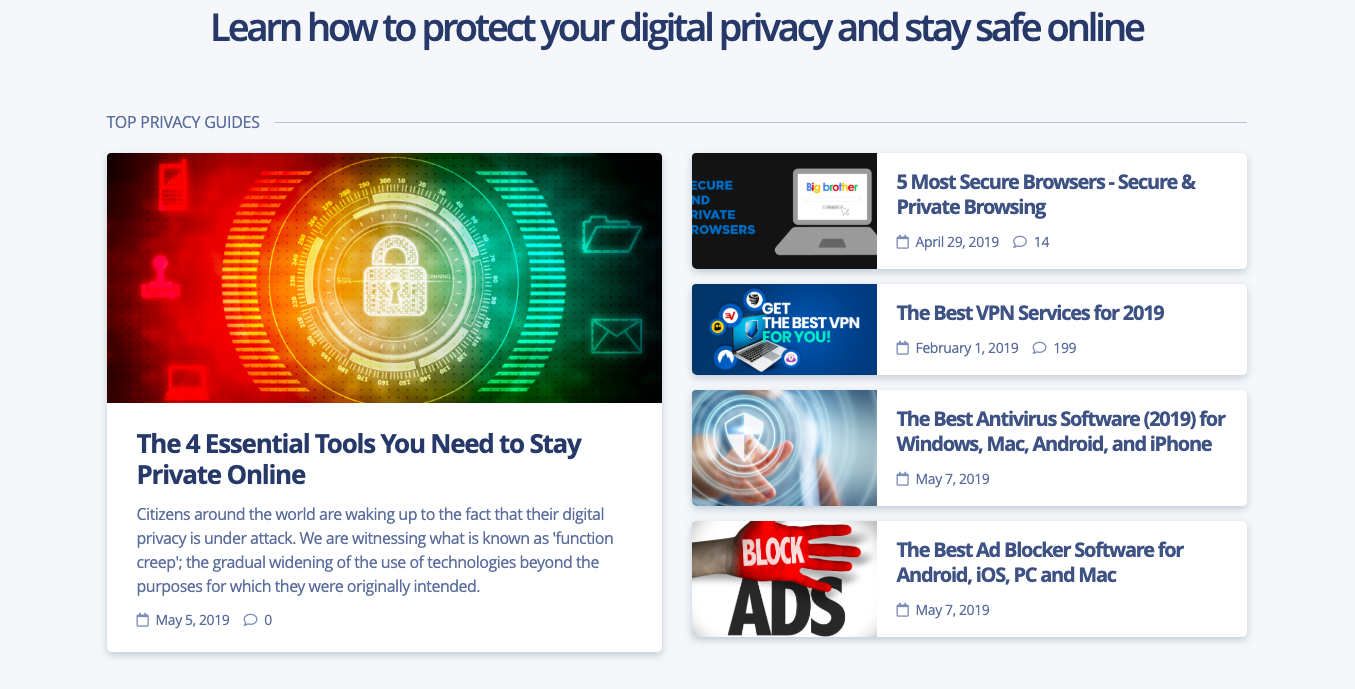 Proprivacy.com provides transparent and in-depth VPN reviews. On top of that, you will find the most important news updates, recommendations, and guides. Also, each year Proprivacy.com organize awards to celebrate the best and most trusted VPNs. Last year, Surfshark was nominated in 3 categories, including Best Overall, Best Privacy and Best Value VPN.
Vpndiensten.nl
CyberSecurity experts from Netherlands, vpndiensten.nl provide trusted consumer advice for people, who are looking to learn more about best VPN services. They reviewed Surfshark and gave us 10/10 for value.

VPNService.com
VPN Service was created by a team of leading cybersecurity experts, talented researchers, and professional writers from all over the world who share an unrivaled passion for online privacy, security, and freedom.
The team at VPN Service creates some of the world's most in-depth and trusted VPN reviews, privacy, security, and entertainment guides, based on everything you want and need to know.
VPN Service has recently done a full revamp of their Surfshark review, and this is their expert's final verdict: "Despite Surfshark being a very young VPN, it more than deserves to be ranked among the top-rated providers. Packed to the brim with unique features, impenetrable security, incredible speeds, and a personalized key to every entertainment platform, Surfshark is ready togive any other provider a run for their money"
Thebestvpn.com
As one of the leaders in the industry, Thebestvpn.com provides extended and insightful reviews of various VPN services. Thebestvpn.com reviewed Surfshark and concluded: "Surfshark has its privacy, security, speed and protection on point. They excel in that area."
Anonymster.com
Our partners Anonymster.com is a trusted source of VPN reviews as well as Kodi VPN and Internet Privacy Tutorials. They recently reviewed Surfshark and concluded: "This VPN service truly delivers on what it promises, and when this comes with the best price in the industry – one is ready to forgive small cons."
Top10.com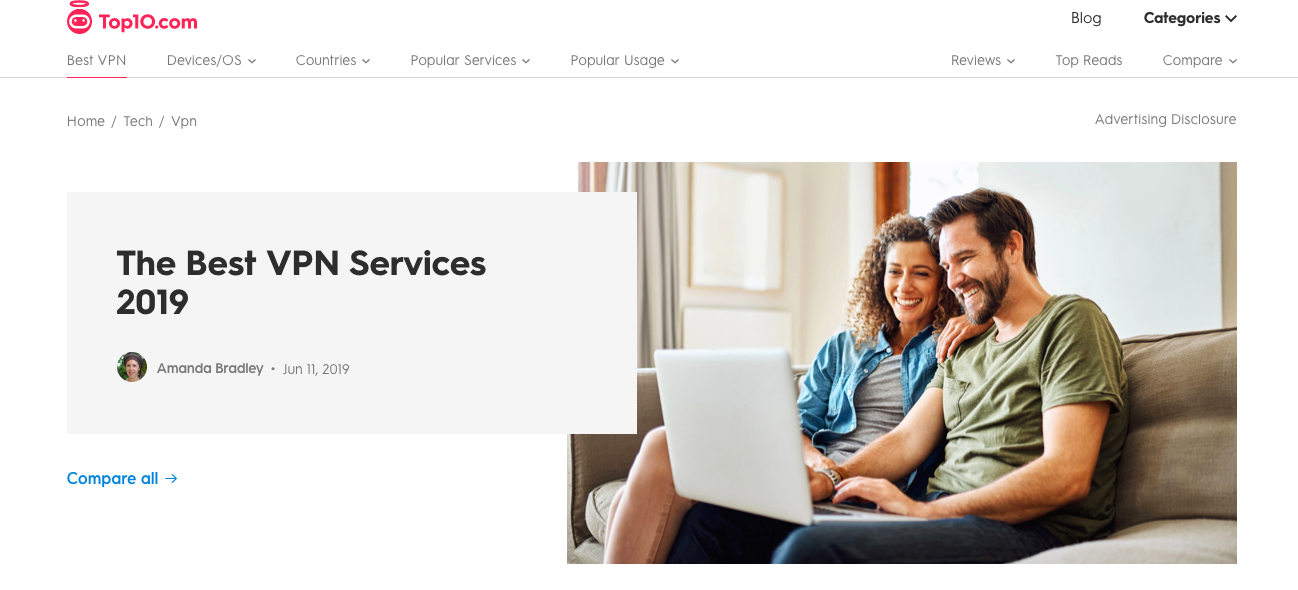 Top10.com helps its readers by comparing various services and things from finance, tech, household, and lifestyle. Top10.com reviewed Surfshark and many other different VPNs when compiling its list of the best services on offer."
Vpnmag.fr
Vpnmag.fr examine VPN services for the French-speaking audience. On top of that, Vpnmag.fr offer easy-to-follow how-to guides.
Top10VPN.com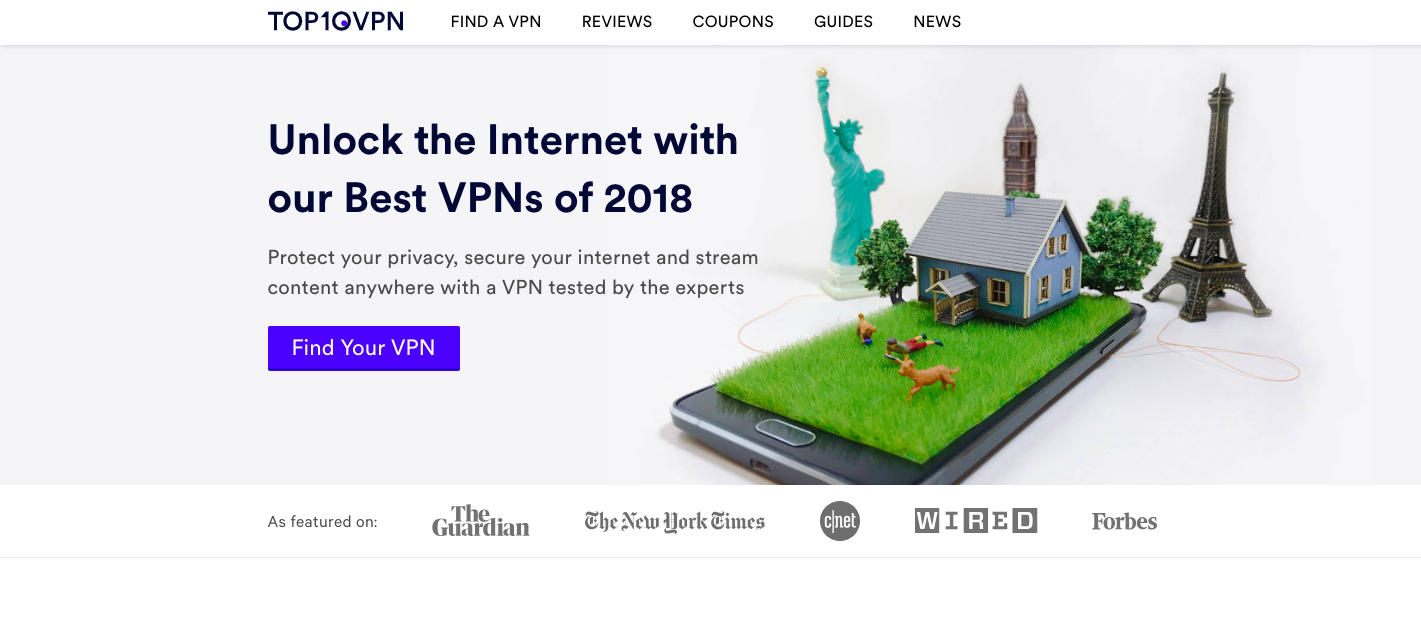 Top10VPN.com make your VPN choice super convenient by letting you select a category of your need for which you're searching a VPN. So you can unlock the internet while connected to the best VPNs there are. Surfshark is currently in top 10 list of VPN providers, and in 2019 we're dedicated to shining brighter.
Privacycanada.net
Privacycanada.net seeks to provide information on online privacy and security tools for the Canadian audience. Privacycanada.net reviewed Surfshark, and concluded: "As we have shown on this review, it is clear that Surfshark provides great value at amazing prices."
Topvpnservice.com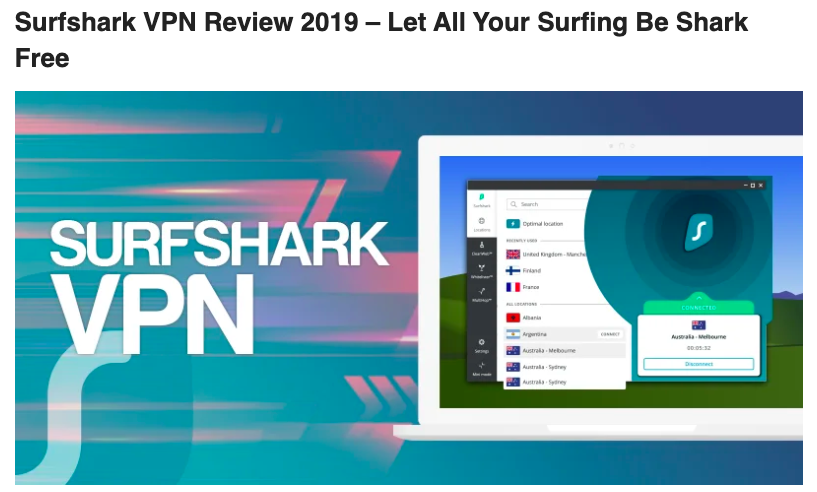 Topvpnservice.com is a honest review website which examines top VPN providers. Topvpnservice.com reviewed Surfshark, and concluded: "For starters, I prefer Surfshark mainly because of its security and speed rankings! The amount of times I've been on Netflix streaming without any interruptions is impeccable! It offers up to 1040+ servers and 61+ countries for only $2.49/mo. and that is pretty reasonable."
Expertreviews.co.uk
Expertreviews.co.uk analyze everything the tech industry has to offer – from cameras, TVs to games and VPNs. Expertreviews.co.uk examined Surfshark and concluded: "It's hard to believe that Surfshark is only a year old. It feels like a very mature service, and one that's easy to use and works well. If things continue improving at this rate, Surfshark will soon be a real challenge to the big players."
BestVPN.co
In 2018 BestVPN.co have already tested and reviewed over 80 VPN providers. Their team assesses a VPN from every single aspect. BestVPN.co recognized Surfshark as an outstanding VPN, and we're currently topping their list. Here's what they said about us: "SurfShark is one such VPN service that we found to be incredibly gritty in its performance to ensure user privacy in the digital sphere. It has many other power packed features that are highly reliable towards delivering what they promise." You can read the full review here.
Vpnranks.com
Vpnranks.com offer a wide variety of detailed VPN reviews, as well as industry news, online security news, unblocking solutions, etc. Select a VPN by your interest – country, purpose or OS.
Vpnranks.com reviewed Surfshark and wrote: "Surfshark is one of the new entries in the world of online privacy. Despite that, this prodigal VPN is already making waves due to its impressive features and powerful performance."
Thevpn.guru
As a devoted online privacy and security enthusiast, Thevpn.guru dedicates his time to examine different VPN services and provide detailed guides to his audience. Thevpn.guru reviewed Surfshark and concluded: "If SurfShark's claims are anything to go by, then they truly deliver. Ultra-fast speeds, reliability, strict no-logs policy, military-grade encryption and its relatively even distribution of server locations globally". 
Vpnoverview.com
Vpnoverview.com tests and reviews different VPN providers. On top of everything, the site provides some tips and tricks on how to stay private and secure online. Vpnoverview.com reviewed Surfshark, and concluded: "Quite new VPN provider that instantly makes a good impression. Fast, easy to use and very cheap. We're sold!" 
VPNpro.com

An emerging VPN review website VPNpro.com will help you decide what kind of a VPN you need – whether it's for privacy, or streaming your favorite movies securely. This year, VPNpro.com also announced Surfshark as the Best VPN Newcomer!
Vpnpick.com
Vpnpick.com reviews different VPNs and provides guides and explanations on how VPNs work. Vpnpick.com reviewed Surfshark and concluded: "Surfshark is a promising VPN provider that is already getting things right when it comes to privacy and security."
Franceiptv.fr and Iptvnobrasil.com
Our partners Franceiptv.fr and Iptvnobrasil.com are two of the biggest VPN review websites in French and Brasil languages. They review VPN providers by their features and let you find precisely what you want.
Bestreviews.net
A prominent website, dedicated to reviewing VPN services to assist you in selecting the right one for your online privacy and security. Bestreviews.net ranks and compares VPNs based on customer and expert reviews.
Their experts have just reviewed Surfshark, and we're happy to receive such positive results. To quote the review: "Surfshark wants to be the dominant predator in the VPN seas and it has enough reasons to rightfully aim for that."
Vpnportalen.se
Our partners from Sweden vpnportalen.se review and compare top VPN service providers. All you need to know about the industry – in the Swedish language.
Fastestvpnguide.com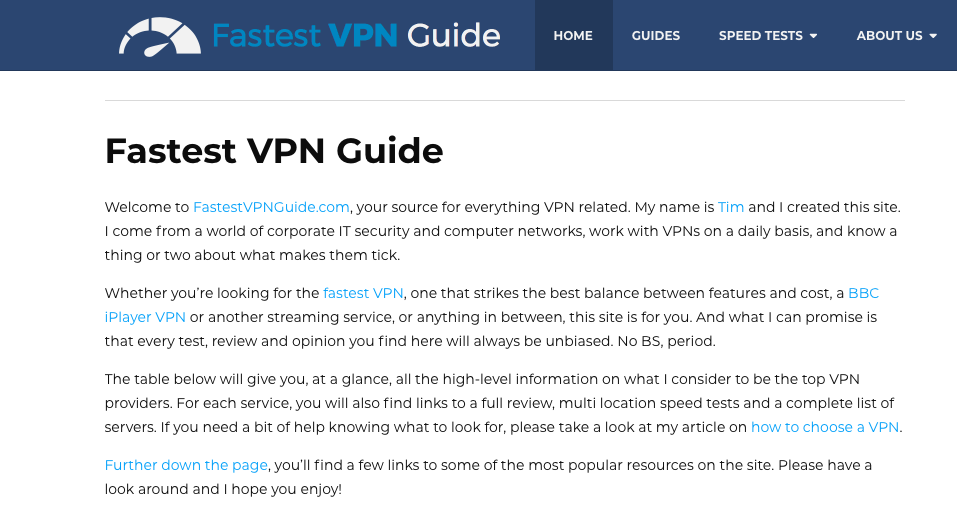 A computer networking and IT security expert Tim Tremblay created fastestvpnguide.com to test and compare VPN services. The site examined Surfshark, and concluded: "It's rare to see a new VPN company become a serious contender as quickly as Sharksurf has. But, when you start from the ground up with absolutely airtight privacy, a clean and easy to use client and back it up with a large global server network that offers excellent performance, it's time for everyone to take notice."
Vpngids.nl

Our partners from the Netherlands, vpngids.nl provide in-depth, informative, professional reviews and comparisons of VPN services. They've also recently examined Surfshark.
Proxyvpn.fr
Our partner proxyvpn.fr explains all you need to know about trusted VPN service providers for the French-speaking audience. Proxyvpn.fr compared different VPNs according to their key criteria – choosing one for you is more comfortable.
Cooltechzone.com
Cooltechzone.com is a group of tech geeks, who provide VPN reviews and comparisons. They explain all about the features and benefits so that everyone can understand. Cooltechzone.com reviewed Surfshark, and concluded: "Surfshark is a secure and safe VPN that is able to hide your real IP on the Internet and guard you against cyberattacks."
3scilo.com
3scilo.com reviews software, apps, online courses, and VPN providers. The site provides step-by-step guides and tips to use for reviewed products. Here is an excellent example of the best VPNs for Japan market.
LesMeilleursVPN.com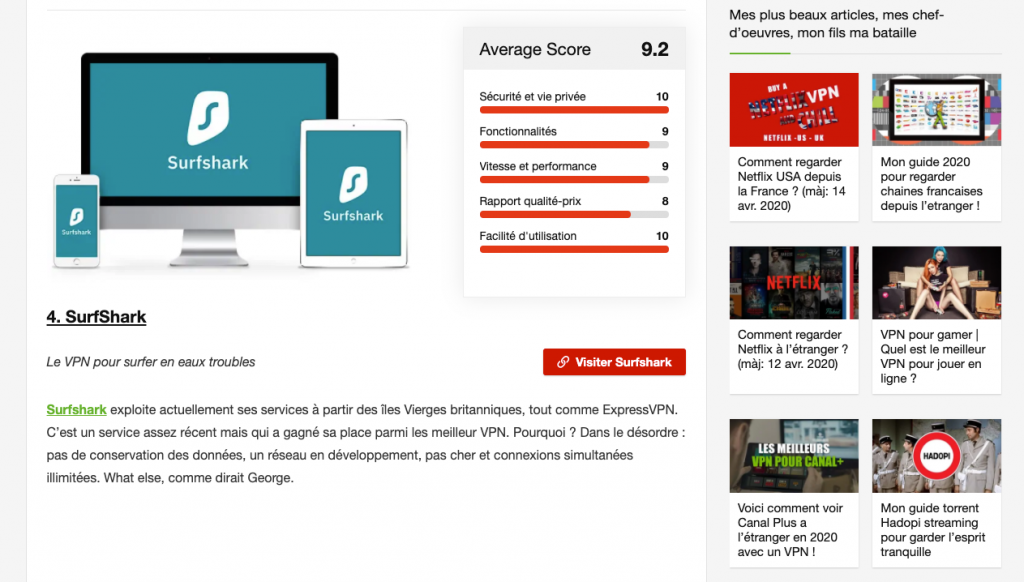 LesMeilleursVPN.com is a page dedicated to anonymity and helping French speaking audiences around the world choose the most suitable VPN provider. They analyze the ins and outs of various VPN services as well as write extensive guides on their use cases.
thevpnshop.com
thevpnshop.com is a professional VPN review portal that works on a different rationale than the most. The partner's user-based review model is focused on providing unbiased recommendations so that potential users would find the right VPN provider for their needs.
firestickhacks.com
Firestick Hacks focuses on all things that help you improve your Firestick experience – apps, tips & tricks, hidden features, and more! If you need recommendations and how-tos for your Fire TV device, this is definitely the place to get them.
kodivpn.co
KodiVPN.co is purely dedicated to bringing the best of Kodi media player to every streaming fan. By helping users' to stream their favorite Movies and TV Shows through Kodi, they also highlight how valuable it is to use a VPN. This website recommends Surfshark to be their top choice when it comes to private streaming on Kodi.
howtowatchinaustralia.com
howtowatchinaustralia.com – while Surfshark is a new entrant in the VPN industry, it comes across as a service far beyond its age. It's one of the best VPNs we have tested to date and would highly recommend it, especially if you're looking to secure your online communications and privacy on a budget.
webhostingsecretrevealed.net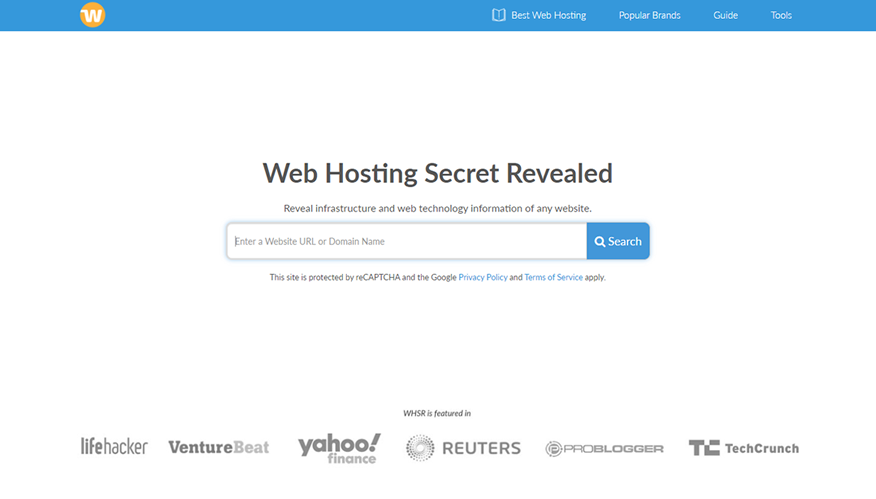 WebHostingSecretRevealed is a premier brand when it comes to the recommendation of web technologies. Their passion for cutting edge performance have given them uncanny foresight into the next big things online. 
Their review of Surfshark brought us to the top of their favorites list, concluding that Surfshark "checks of many of the right boxes that make up a good VPN – Speed, Security, and Anonymity."
Topvpn.pl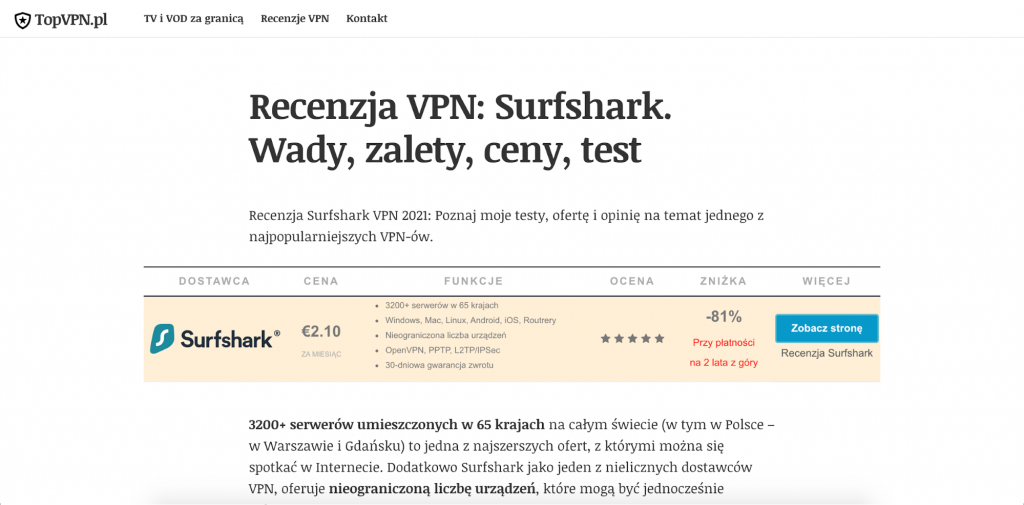 TopVPN.pl serves a Polish-speaking audience, providing them with information about VPNs that might otherwise not be available in their language. When it comes to reviewing actual VPN apps, they don't just run down a list of features – they also do some in-depth tests. 
TopVPN.pl reviewed Surfshark and declared it to be their #2 VPN in the world. As they wrote in the review, "it's fair to say that Surfshark keeps its finger on the pulse by using proven and safe standards and protocols for VPN connections."
vpnalert.com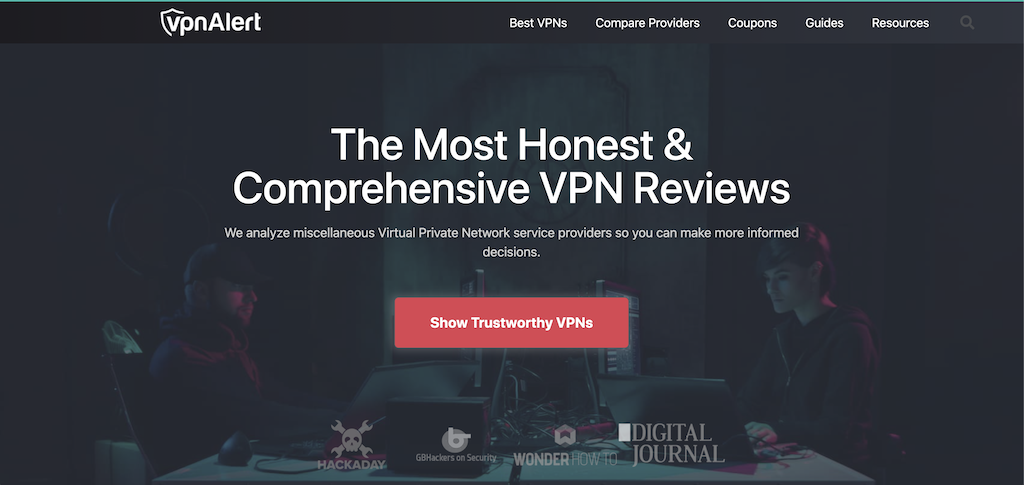 vpnalert.com is a comprehensive website that helps people make informed decisions on which VPNs would work best for their needs. This partner focuses on comparing VPN providers based on specific use cases and offers an extensive library of "How to" guides.
techshielder.com
The team behind Techshielder.com offer a variety of in depth VPN reviews, as well as privacy tips, online security news and rankings of best VPNs for different categories.
Techshielder has nominated Surfshark in the top 3 list in nearly all categories. Techshielder also reviewed Surfshark giving it a 9.2 out of 10 stars, emphasizing that "Surfshark is a relatively new VPN provider that has quickly become one of the best in the business."
vpnblackfriday.com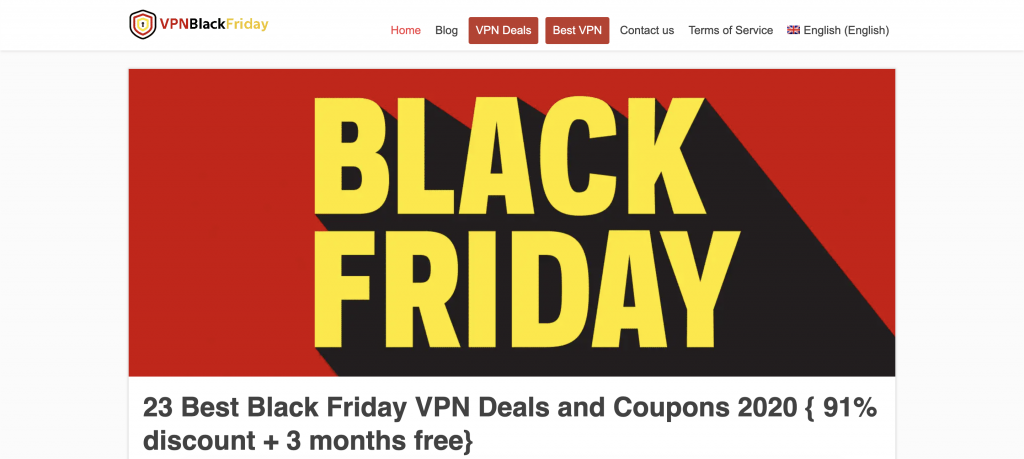 VPNBlackFriday.com features the Black Friday deals from the top VPN providers across the globe. Surfshark has always held its position at the top of the table.
johntool.com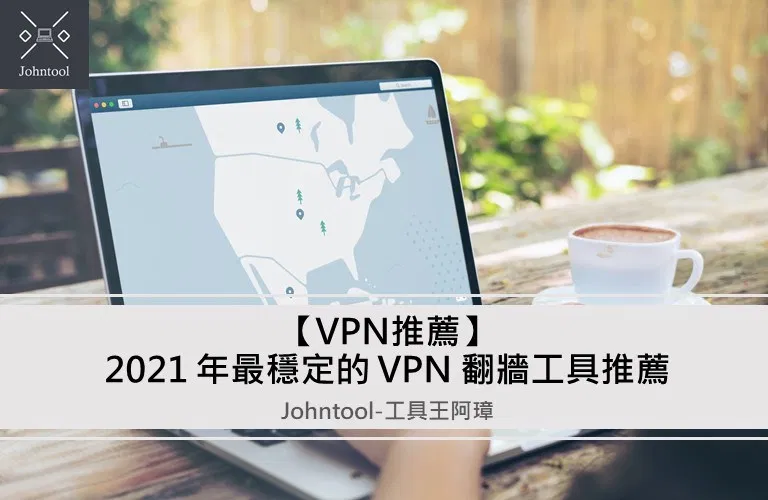 johntool.com reviews VPN, App, software, and online courses. The site provides step-by-step guides to share how to choose and use VPN. Here is an example of how to use Surfshark VPN.
techrobot.com
At TechRobot they rely on their expertise to bring knowledgeable insights into major tech topics ranging from internet security to VPN guides and product reviews. TechRobot awarded Surfshark 3rd place among other VPNs and said that "Surfshark is one of the absolute best VPNs in the business. Prices are really cheap compared to what you get in terms of privacy."
vpnxd.com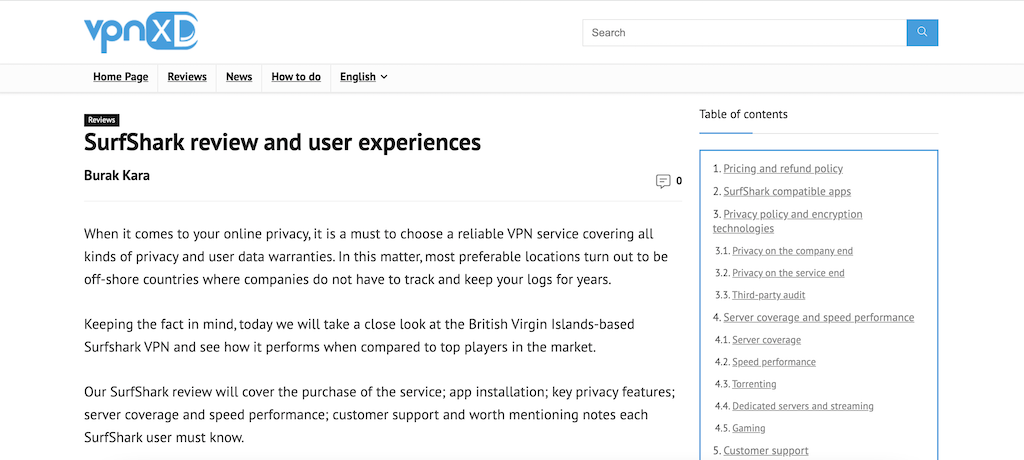 vpnxd.com – "When it comes to privacy and streaming, Surfshark can be your best pick. Never miss your favorite sports events and connect the VPN to as many devices as possible. I love it!"
vpnbasen.se
VPNBasen is one of Swedens most visited tech comparison blogs. The staff has reviewed Surfshark several times over, and they have given Surfshark a review score of 9,6 out of 10. Surfshark is described as an "excellent software product", and the staff are most satisfied with the server speeds, the support section and Sursharks unique ability to unlock more streaming services than any other VPNs.
vpncentral.com
VPN Central is website based on honesty towards the user. It's How To's and rankings are based on the best features of each tool. They recommended Surfshark as the best VPN to watch British TV outside UK, which Surfshark does indeed.
Not only we help you watch British TV abroad, but also many TV channels from other countries and streaming services.
jooble.org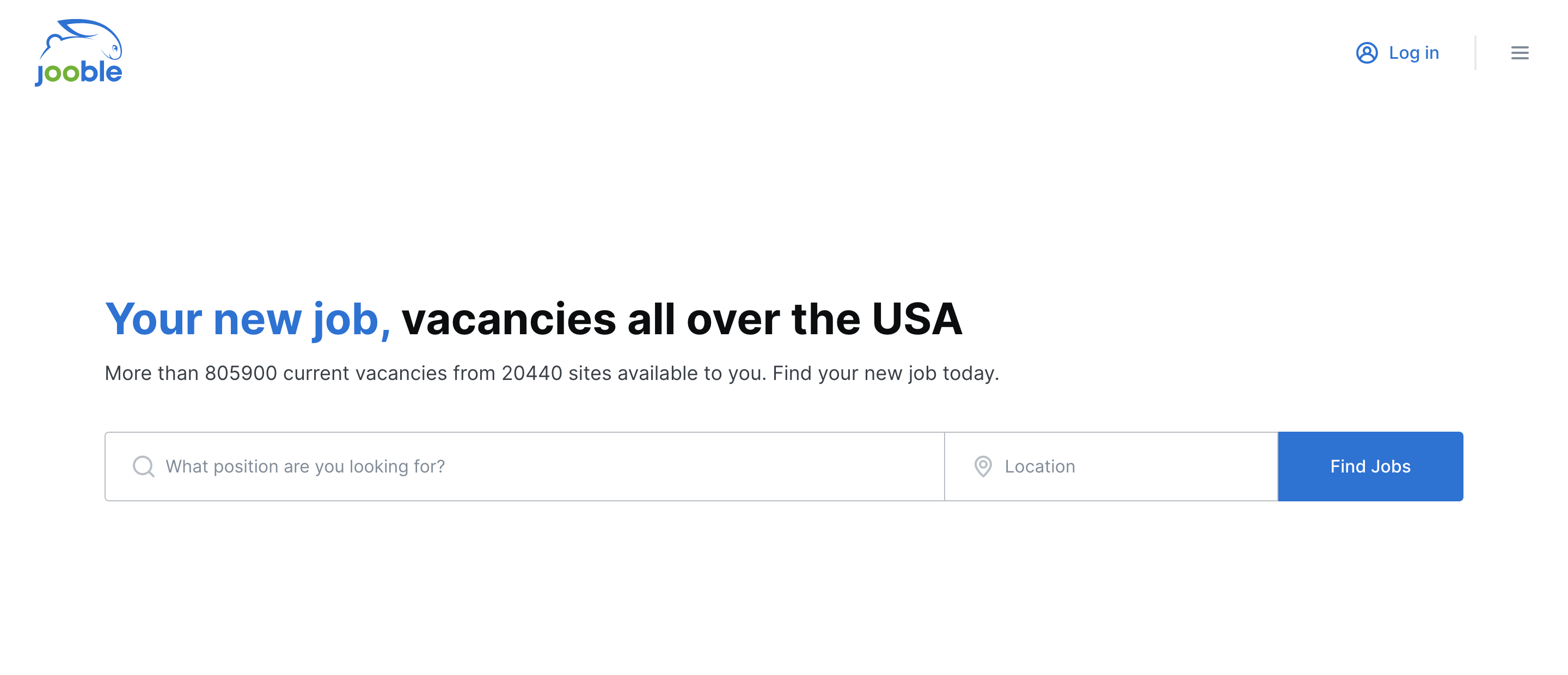 Specialists from Jooble, one of the biggest job boards in the world operating in 70 countries,  have recently reviewed Surfshark and that's what they have to say: "Although Surfshark is considered to be a relatively young player on the market, its advanced functionality levels it with other top providers. This VPN service is a good choice if you want to secure your digital presence for reasonable money. Surfshark delivers what it promises.  Its performance, speed, reliability, and security impress.
VPNReview.com.tw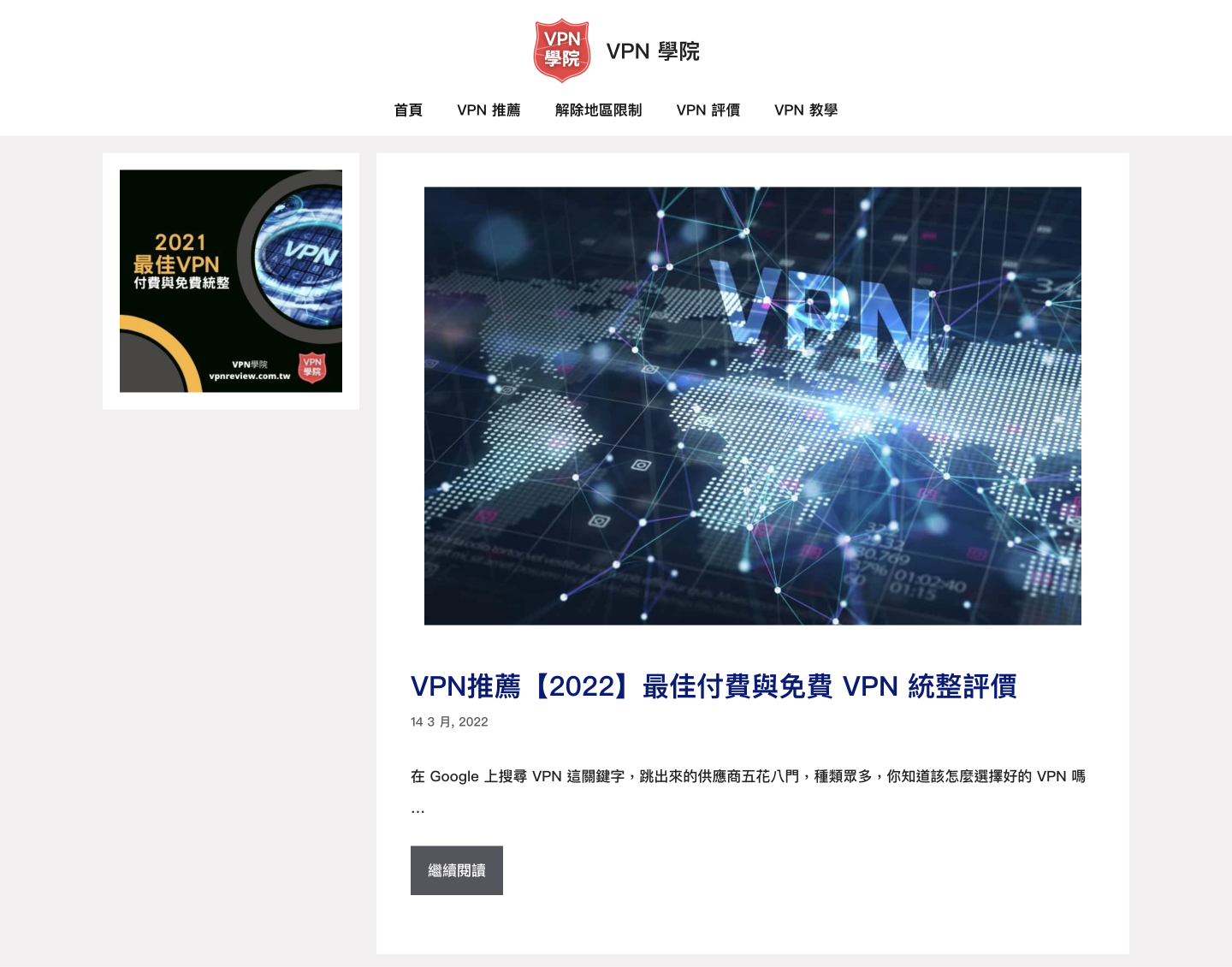 VPNReview.com.tw focus on VPN tutorial, reviews and unblocked worldwide streaming service. VPNReview compared different VPNs according to market list – choosing one for you is more comfortable. Here's a great post for Best VPN Providers Review.
upsangel.com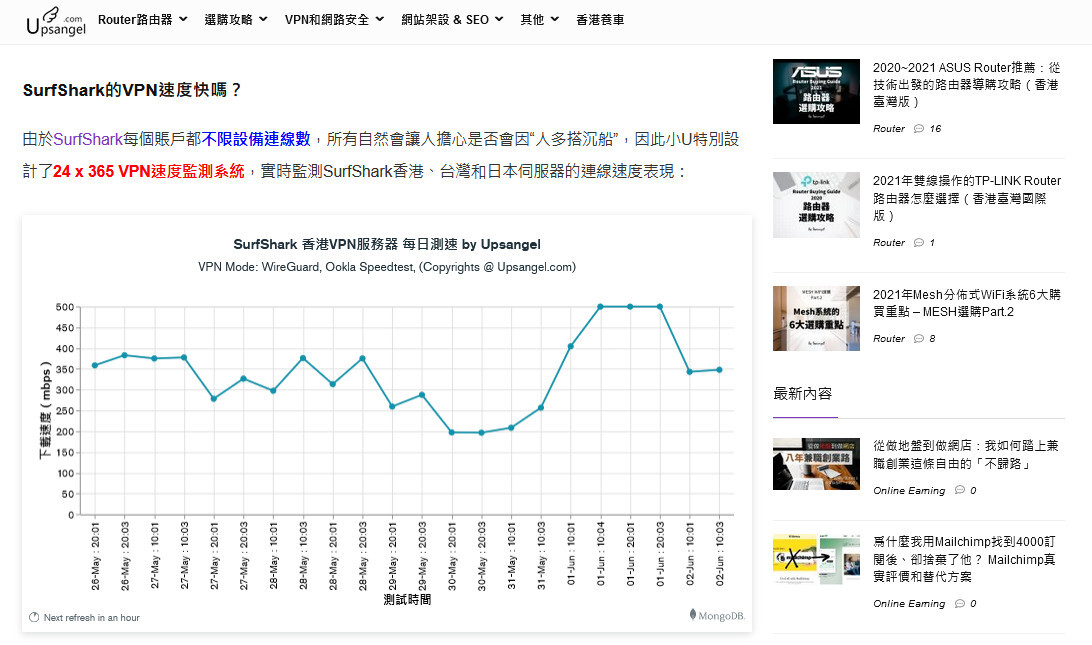 Upsangel are a group of cyber experts covering the latest trends on Wi-Fi, technology, and security developments. They're known for their honest VPN reviews using data collected over long periods of time. Their experts have developed a daily VPN speedtest tracking tool, which ranks Surfshark VPN as one of the most stable and fastest VPN providers. Upsangel highly recommends Surfshark because of its stability, ease of use, and many advanced features, especially to first-time VPN users.
softlay.com
Softlay is a prominent website, dedicated to test and review VPN and Antivirus software's for Windows Operating Systems to assist users in choosing the right program for their online privacy and security. Their experts compares and list VPNs software's based on most downloads and customer reviews.
Softlay has recently reviewed Surfshark VPN on their site and concluded: "Surfshark VPN is best for its value along with improved security and faster connection. With the introduction of WireGuard, it has had a major overhaul over its security. If this is something you want that is easy to use, supports all platforms and provides military-grade encryption, you must give Surfshark VPN a try."
vpnblade.com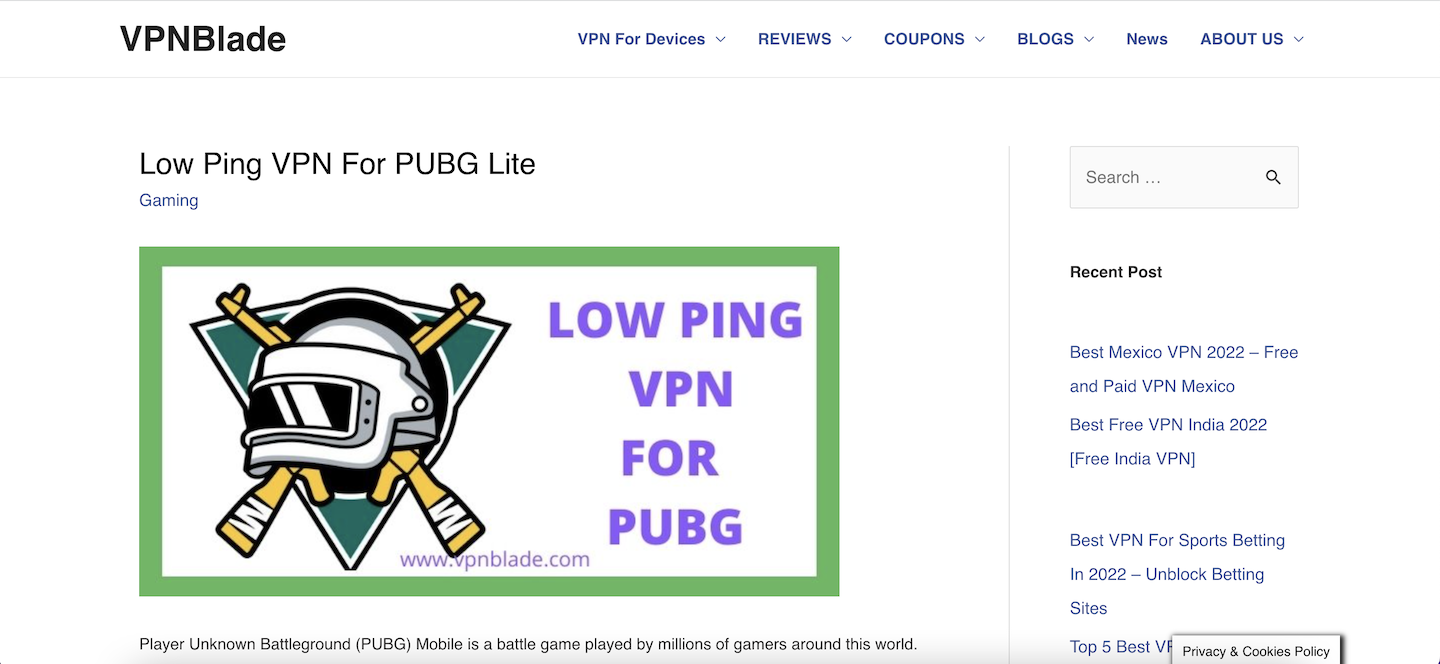 VPN blade to a ton of niche and in-depth VPN reviews for different use-cases. For example, check out this review on low ping VPN use for games such as PUGB Lite.
vpnblade.com
VPN Hint write detailed VPN reviews thanks to their experienced cybersecurity experts. It's a great resource for those seeking real user feedback and trusted comparison tools.
vpnblackfridaydeal.com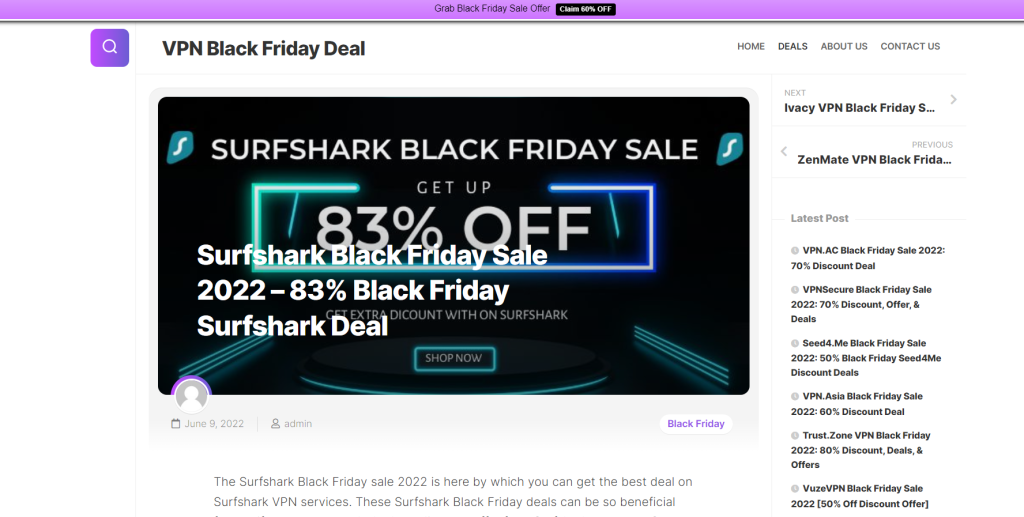 VPN Black Friday Deal is focused to bring all the latest Black Friday deals & offers related to various VPN brands. This helps users to stay updated and get their favourite VPN service at an affordable price. For instance, you can check Surfshark Black Friday sale that can help you to get Surfshark VPN at a low price.
Howtowatchstreaming.com
Howtowatchstreaming.com is a website focused on streaming that provides streamers ways to stream online without any restrictions. Howtowatchstreaming reviewed Surfshark with Netflix and concluded: "Surfshark works best with US Netflix, and 20+ regional libraries at high speed, so you can enjoy streaming without any buffering."
montblues.com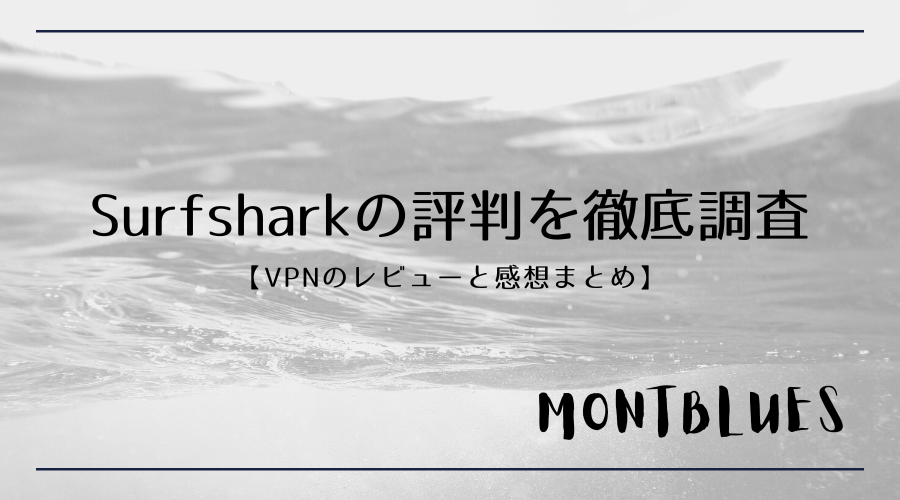 Surfshark is good value for money. The speed is fast and ideal for streaming. It can unblock Japanese Netflix and Hulu geoblocking, so it is worth having it for both overseas and domestic users.
vpnguider.com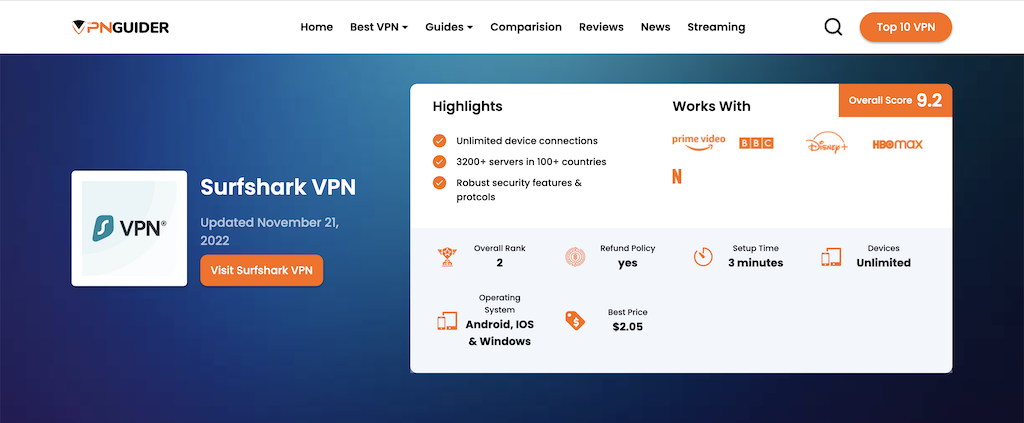 Surfshark is an all-rounder and is highly recommended to newbies or even advanced users. The VPN excels in every area, whether high-quality streaming or unlimited torrenting. Also, the service has unlimited simultaneous connections and excellent value-for-money plans.
vpndada.com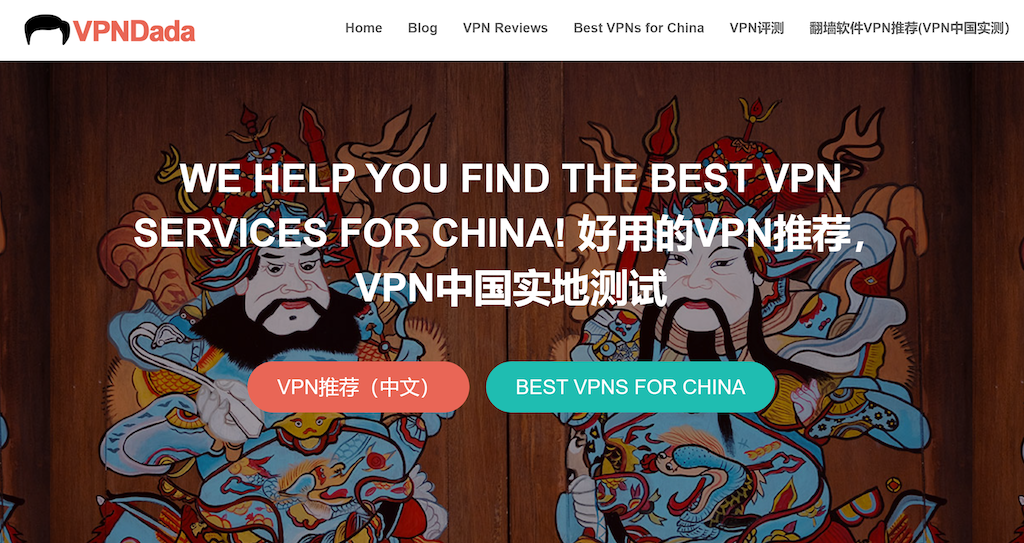 VPNDada.com is a VPN testing and review website that focuses on using VPNs in China. It has been mentioned in media such as The New York Times, South China Morning Post, Business Insider and others for helping China internet users defeating online censorship.
VPNDada.com tested Surfshark in China and put it on its Best VPN for China list as well as its Chinese version (在中国好用的VPN推荐): "Because the Great Firewall of China blocks VPNs, it is hard to use any VPN in China. But we tried Surfshark VPN and found that it worked well in China. We think Surfshark VPN is one of the best VPNs for China because of this.
vpnhead.co.uk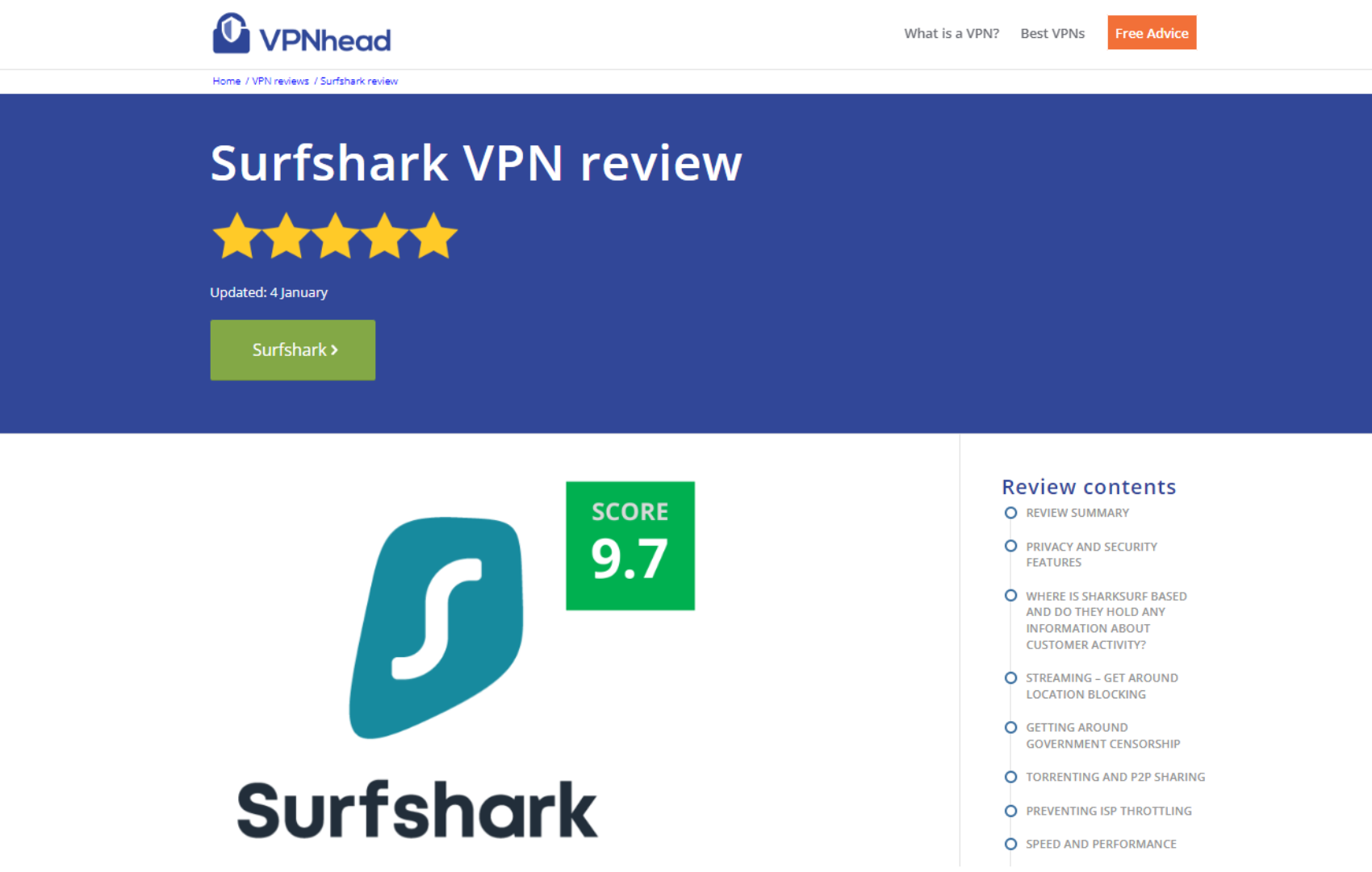 VPNhead.co.uk are a team of dedicated experts who are passionate about online safety and security. You'll find in-depth and impartial reviews for all the top VPNs as well as tips and guides. Surfshark is ranked as one of the best VPN solutions available for privacy and security, and scores highest for value for money and user experience.
---
And this is just the beginning! We have some big news and partnerships coming in the future, so keep an eye on our updates.
Surfshark does not encourage using a VPN in any way that would potentially violate the Terms of Service of other service providers.
Get Surfshark for
$2.49
/mo
30-day money-back guarantee with every plan
Get Surfshark