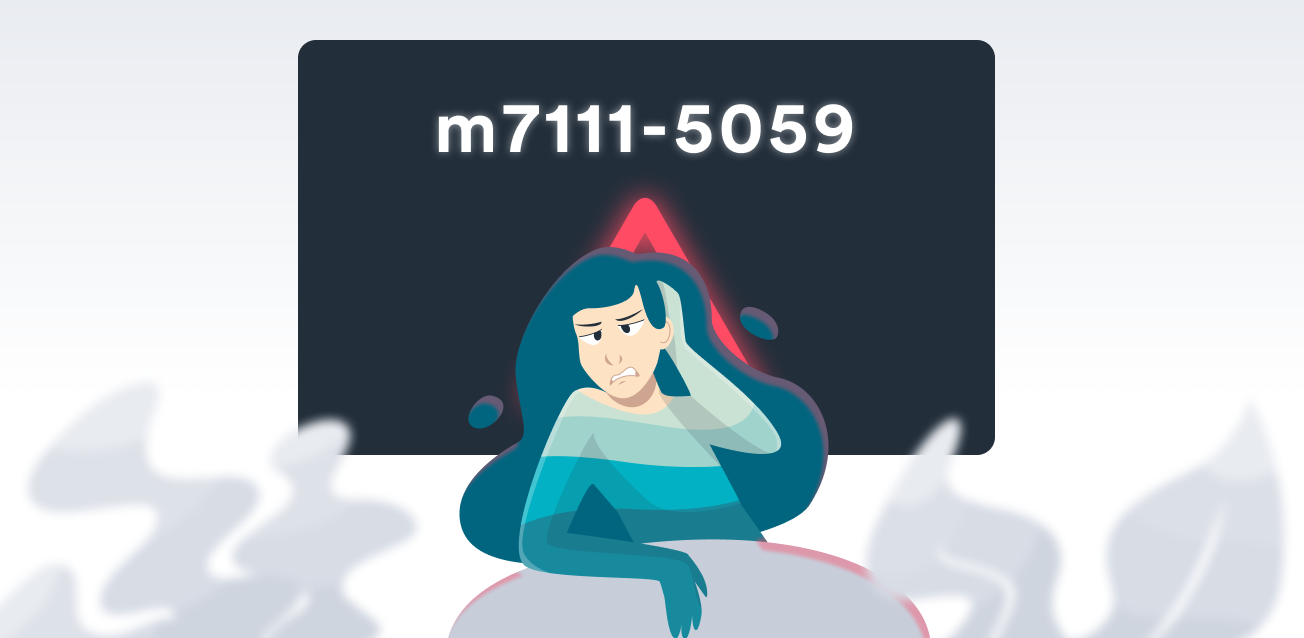 You're eyeing a new anime that was just added to the Japanese Netflix library to watch from the comfort of your American home.You activate your free VPN, log in to your account, and boom! Everything stops. Error: m7111-5059. You think, "what does this mean, and how do I fix it?" It's easy, here's how: 
What does Netflix error coder: m7111-1331-5059 mean?
It means Netflix has figured out that you're using a VPN to access their US and international content libraries, even when you shouldn't have access to them based on your subscription location. This "error" message is their way to prevent you from connecting to their services when they suspect you're using a VPN to alter your connection location.
How to fix Netflix m7111-1331-5059 error?
To bypass Netflix proxy error code, you'll need a VPN that uses IP addresses, which Netflix hasn't blacklisted. One of those VPNs is Surfshark, which offers 3200+ servers in 65 countries. Download the app, connect to a server location you need, and watch Netflix hassle-free.
So how does Netflix know I'm using a VPN?
When you connect to a VPN server, it replaces your IP address with one of theirs. Netflix sees the server's IP address rather than your local one, and grants access to content restricted to the VPN server's location. 
Netflix's security folks hunt down the IP addresses that VPN companies use. They then block or black-list them. You get the m7111-1331-5059 error if you connect through one of those black-listed IP addresses.
If Netflix blocks my VPN, is It legal to access global content this way?
Netflix utilizes geographical or regional restrictions when they contract movies and TV series from the folks who own the rights. This is why some content isn't available in certain countries. 
In your customer agreement, however, there are no terms or conditions to prevent you from using a VPN. There is nothing illegal about it. It enables you to enjoy the full content library that you paid for.
There is no difference in Netflix's subscription price in one country versus another. Users in some countries pay the same as you and have a much more limited selection of content to choose from. This is the best way to make sure that you get bank for your buck.
Stream your way to errorless bliss with a VPN
If you're dealing with restricted access to Netflix through your current VPN provider, check out Surfshark. You'll be streaming your favorite regional shows any time you want from anywhere in the world!
Bypass the error code: m7111-5059 with Surfshark
And get a 30-day money-back guarantee!
Try VPN