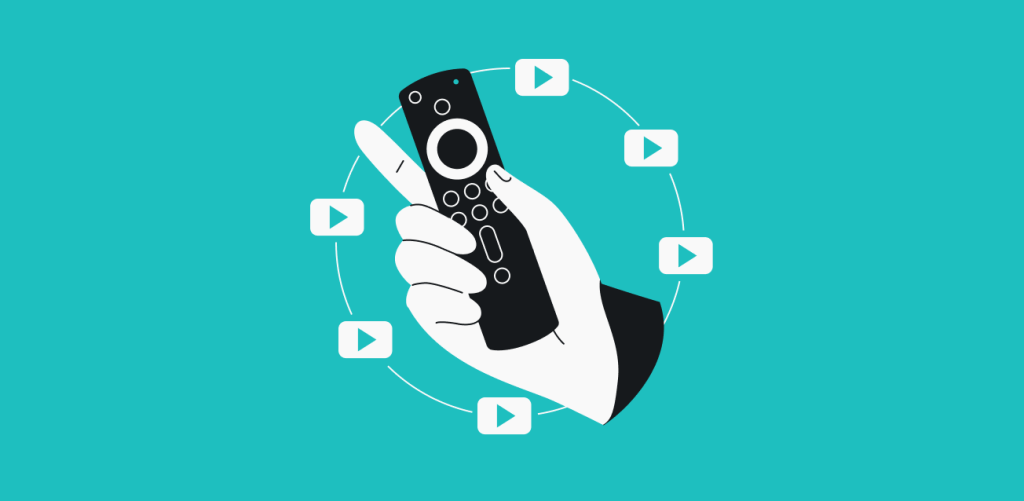 If you have finally decided to cut the cord and get an Amazon Fire TV Stick to supply you with entertainment, it always helps to have a list of the best Fire Stick apps for streaming. Considering speed, content, and quality, I've compiled this list of the best this year.
Before you start, protect yourself with a VPN
You should start with a high-quality VPN service to keep your connection, activity, and data private and secure.
VPN is essential with third-party Fire Stick apps like CatMouse APK, Typhoon TV, CyberFlix TV, etc. While these apps work great, the streaming links they fetch from the internet can be insecure or raise suspicion from your internet service provider (ISP).
To help you avoid unnecessary trouble, we offer a VPN app for Fire TV. And here's the best part: you can give Surfshark a go risk-free for 30 days!
What are the best free
Fire Stick
apps for streaming?
You'll find the best free apps to stream movies on Fire TV devices in the following list. Dig in, explore, and make your Fire Stick streaming experience endlessly entertaining.
Disclaimer: We prohibit using Surfshark services for any unlawful purposes as it is against our Terms of Service. Please be sure to act in compliance with all applicable laws and regulations of streaming service providers.
Kodi
You can't talk about the best Fire Stick apps for streaming and skip Kodi. With Kodi, you can find anything you want to stream within seconds. Plus, the popular streaming app offers a ton of valuable add-ons that let you customize and tweak your entertainment setup. 
Not sure how to use it? Here's an article that explains how to watch movies on Kodi in detail (screenshots included). Oh, and it's a free app, too, so you won't have to pony up a ten-spot for another subscription.
BBC iPlayer
In need of some quality British TV? If so, BBC iPlayer is the top choice for you. It has all the free movies and classic English television you can think of. The only catch is that it's only available to British residents.
Get more tips on content streaming
Nova TV
Nova TV offers thousands of movies, series, and TV shows. Its library is regularly updated, so you'll always be able to find the latest content. It also has a seamless user interface that's easy to use and personalize. 
CatMouse APK
CatMouse APK is like a better, upgraded twin brother of an app previously known as Terrarium TV. While copying the latter, CatMouse offers a better selection of movies and TV shows and an improved interface that can notify you of new episodes. If you wish to watch something in another language, subtitles will likely be available. You can also find entertainment in full HD. 
Typhoon TV
Speaking of Terrarium TV clones, Typhoon TV is another high-quality option for free movie and TV streaming on Amazon. The app also has a sizable library and doesn't run ads. Plus, it offers a built-in media player that can be replaced with either an MX media viewer or a VLC player. 
Since the app retrieves the links from the vast wilderness of the internet, having a VPN is a must to avoid someone compromising your online privacy and security.
CyberFlix TV
Yes, it's yet another successful attempt at cloning Terrarium TV. Using CyberFlix TV, you can fetch video streams from countless sources and get notifications about new releases. One feature that earns CyberFlix TV a spot on this list is that it lets you access your Real-Debrid account, allowing you to watch HD streams. Plus, this app doesn't require you to create an account.
UnlockMyTV
UnlockMyTV is entirely ad-free (at least for now) and offers high-definition videos. The vast content library is regularly updated, so it never feels like a ghost town up there.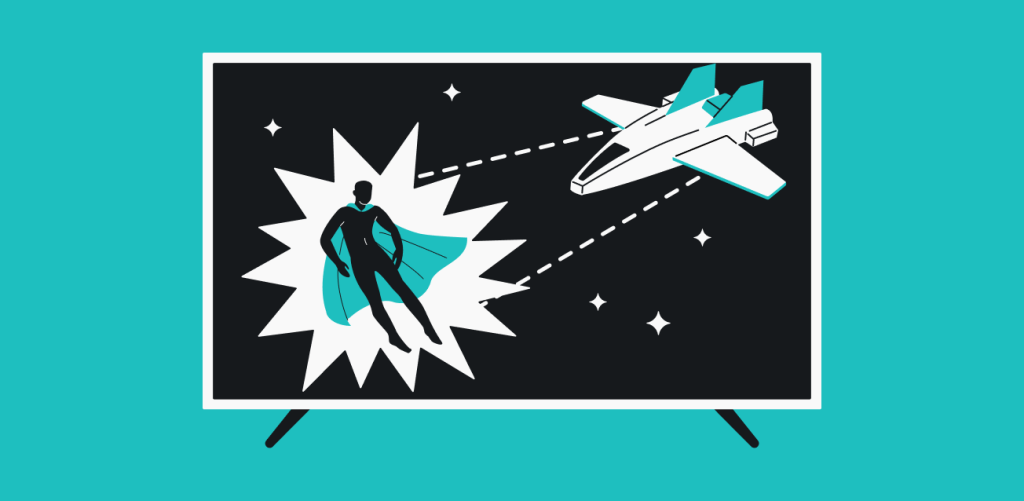 TeaTV
Like many similar streaming services, TeaTV gained popularity after Terrarium TV was shut down. This platform has improved dramatically with the most recent updates and now works like a charm. It offers loads of free TV shows and movies. You can also watch trailers, read reviews, and receive news about upcoming TV series or movies.
BeeTV
The new kid on the block, BeeTV, is a late but no less worthy addition to this list. The app also boasts a great library of TV shows and movies and fetches links from different sources on the internet. The difference is that BeeTV does it faster than most apps. And let's not forget about their Special Request feature. It allows viewers to request particular TV shows or movies straight from the app if they need help finding what they're looking for.
Crackle
Crackle is a free video streaming app from Sony Entertainment. Besides providing access to all kinds of movies and TV shows, the best part about Crackle is its Parental Control feature. With its help, you can filter out certain types of content and protect your child from being exposed to adult entertainment. With this and many more features, Crackle is one of the best apps for Fire Stick.
Popcornflix 
Speaking of Crackle, do you know that it owns Popcornflix? Well, it does. And if you live in the US or Canada, you can freely download the Popcornflix Fire TV app from the Amazon store. This way, you'll get free access to 1500 movies. That's not a ground-shattering number, but it also doesn't cost you a dime.

Plex
Plex can be both among the best free and paid Fire Stick TV apps! That's because it has a basic package accessible free of charge and already contains thousands of movies and shows. It is a popular option with cord-cutters — they often choose the premium version.

Vudu Fandango
Vudu Fandango is another free streaming service app for Fire TV Stick and associated devices. The service boasts a library of 150,000 movies and TV shows and claims that you'll get to see movies before they hit BlueRay or other mediums, all in glorious 4K.

What are the best paid
Fire Stick
apps for streaming?
Free TV is great, but it can sometimes feel limited. So, if you have money to spare on entertainment, here are the best Fire Stick apps for streaming movies and TV shows: 
Netflix
The list of streaming services would be incomplete without Netflix. Though not without its flaws, the sheer quantity AND quality of the exclusive series that it offers are unparalleled. Apart from that, Netflix is one of the most versatile streaming platforms: you can not only stream movies and shows but also download and watch them offline.  
Crunchyroll
Love anime, manga, and live-action dramas? Then you can't go wrong with the Crunchyroll Fire Stick app. The platform has over 25,000 episodes of various anime shows. Its manga and live-action library are not too shabby, either. Though they're working only with Japanese content, most shows have at least three dubs options. The app also gives you a 14-day free trial to decide if you want to commit.
Disney Plus
Disney Plus joined the streaming world with a bang. From your classic favorite Disney and Pixar movies to everything by Marvel, Star Wars, or National Geographic. Disney Plus is NOT short on content. Moreover, with its $8/month subscription fee, this platform lands among the most affordable streaming services. 
HBO Max
While HBO GO requires a cable subscription or Amazon Prime, you can get HBO Max. The app is home to some of the highest-rated series in history: Game of Thrones, The Wire, Westworld, and many more. There's a catch, though — currently, this service is only available in the US. 
Shudder TV 
Created by AMC Networks, Shudder TV was designed for horror lovers. Its massive collection of horror flicks comes from the genre's biggest fans. You can fill out a form to suggest movies or shows you want to see in the line-up or pick from over 100 exclusives.
What are the best live TV apps on Fire Stick?
We all desire to watch live TV sometimes, whether it's for sports, news, or the latest episodes of our favorite TV show. Here are some cool apps for live streams on the Fire TV Stick:
Peacock TV
Launched in 2020, Peacock TV is an excellent source of free entertainment. This app lets you access TV shows like 30 Rock, Brooklyn Nine-Nine, Hell's Kitchen, and many more.
Tubi TV
Tubi TV gives you access to tons of free on-demand movies and TV shows. It features videos available in the public domain, and those it has obtained a license for. Although you may not always find the latest content there, it still has a lot to offer. 
FOX Now 
FOX Now delivers both on-demand and live content. It gives you access to full FOX episodes, shows, and live sports aired on the FOX network, including MLB and NFL. However, free content is limited, and an in-app purchase is required to explore the complete range.
A&E
The A&E Fire Stick channel offers a variety of A&E shows, several extras, and deleted scenes never before aired on TV. You can stream full episodes of popular shows like 60 Days In, Storage Wars, Live PD, and more.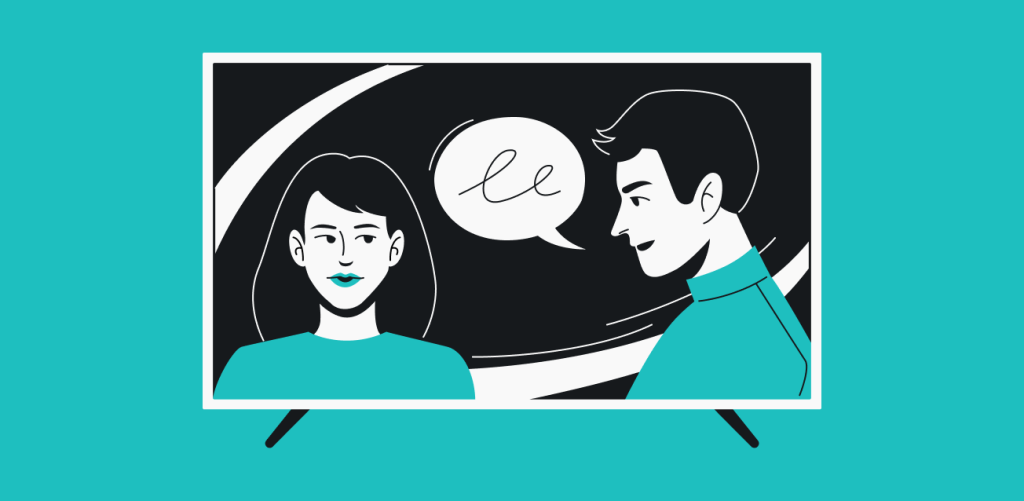 Pluto TV 
Pluto TV is an excellent choice for live TV on Fire Stick. With 85+ live TV channels, it offers live sports, TV shows, movies, cartoons, and more. And it's available straight from Amazon's app store.
Hulu
Hulu is among the premiere premium TV choices out there, and it's also available on the Amazon Fire TV Stick and associated devices. The modular plans start at $7.99 while still showing ads. For live TV, you need Hulu + Live TV, which totals at somewhat less-than-nice $69.99. 
Xumo TV/Xumo Play
Xumo (or Xumo TV or Xumo Play) is fairly nice for a free app. It boasts 290 channels of all kinds (not just live TV), as well as movies and TV shows. The tradeoff? Ads — that's how this app keeps itself afloat. 
Sling TV
Sling TV is another less-than-free offering for fans streaming live TV in the US. Like many other TV apps, it is geographically limited to the North American markets. On the other hand, the basic packages already offer many TV channels — including sports and live TV. 
VUit 
VUit is free, which is nice, but the ace in the hole is supposed to be its focus on local content. It's meant for viewing local news, TV channels, and other content. You're not getting premium TV dramas, but it's a cheap alternative to having local cable.
What are the best sports streaming apps on Fire Stick?
Are you exclusively interested in sports? Well, Fire TV Stick and associated devices got you covered when it comes to coverage of basketball, baseball, football, sports-not-involving-balls, and curling. 
NHL.TV
NHL is as hockey as hockey gets. NHL.TV is now the official streaming app, available in most places around the world. Play puck! 
MLB
Now, you can take baseball to your home with the MLB app. It offers a variety of both free features (like the free game of the day) and subscription-based goodies. 
CBS Sports 
What about discerning sports fans of more than a single sport? For them, CBS Sports offers free access to select SEC football, The Masters, PGA Championship & PGA Tour, and NCAA basketball games. Break your wallet, and your sports consumption will balloon with offers from NFL, UEFA, and other big names in the game.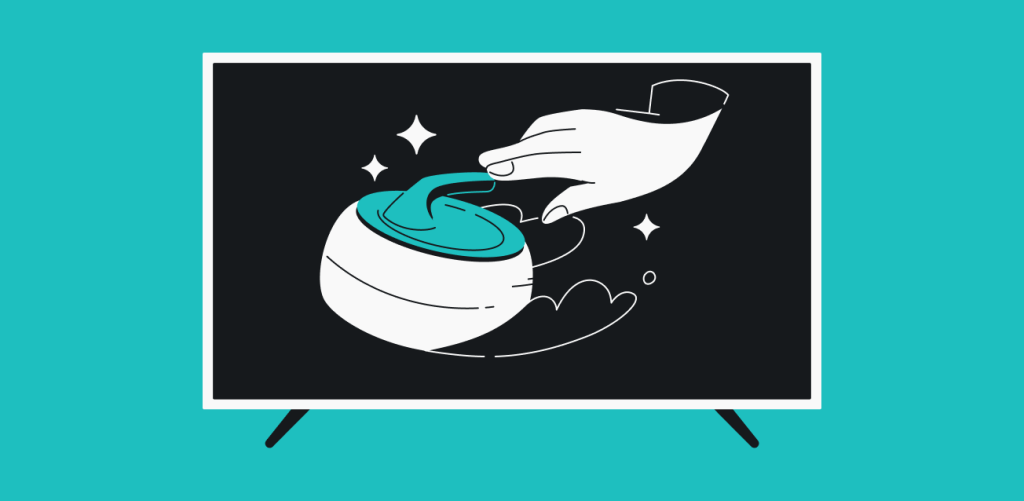 NBA on Fire TV 
As the title implies, NBA on Fire TV puts the top American basketball league on your Fire TV Stick or similar Amazon-based devices. It works with the NBA League pass to bring live basketball streaming to your device. Pricey but available nearly everywhere.
ESPN+
ESPN+ (pronounced "ɛsp.ən") is the subscription model for the ESPN app. Once you put your money down, you can stream basically any channel covered by the acronym. This means you'll be watching UFC, MLB, PGA TOUR LIVE, NHL, La Liga, Bundesliga, and more!
FITE
Not to be confused with Disco Elysium's Frittte, FITE is a network for combat sports, football (soccer in the States), and motocross. Some stuff is available for free, but FITE+ is what you need for all the best stuff. 
UFC Fight Pass
The UFC app wouldn't amount to much without the UFC Fight Pass, the subscription you need to see all the baddest beatdowns in the world live. That's in addition to all the commentary, fight library, and all the other goodies modern subscription services entail. 
NFL Sunday Ticket
Are you ready for some football? If you are a fan of armored rugby, then you have the NFL app and the NFL Sunday Ticket subscription. Live games, commentary, and other stuff await. Notably does not include the license to be mad online about the half-time show. 
DAZN
DAZN is another buffet offering sports. Boxing, UWCL, Impact Wrestling, and more are available to stream live as long as you can cough up the money for the subscription. 
To entertainment and beyond
And that's all, folks! Hopefully, this list will help you navigate the endless sea of Amazon Fire Stick apps. There are great free and paid options for everyone — from big-time streaming services like Netflix and Disney Plus to many free apps that fetch streaming links from various internet sources.
But remember to start with a VPN. Keep yourself secure from snoopers and your internet service provider by masking your real IP address with Surfshark. Have a good one!
Get a VPN for secure streaming with Fire Stick apps
With a 30-day money-back guarantee
Get Surfshark
FAQ
How to download apps on Fire Stick?
There are two ways to download apps on the Fire Stick and associated devices:
If your Fire remote has the microphone/Alexa button, push it and say, "Alexa, open (the name of the app)";

If you want to do it manually, select

Find

on the main menu, click

Search

, type in the app name, choose it once it appears on the list, and select

Get/shopping cart

icons to download it. 
How to delete apps on Fire Stick?
To uninstall an app on Fire Stick, do the following:
Find

Settings

on your Fire TV device;

Click

Applications

;

Click

Manage Installed Applications

;

Choose the app you want to uninstall, and click

Uninstall

;

Follow the instructions as they appear.
How to update apps on Fire TV Stick?
To update the apps on your Fire TV Stick: 
Go to the

Settings

menu; 

Select

Applications

; 

Click

App Store

;

Switch

Automatic Updates to ON

. 
How to search for apps on Fire Stick?
To search for apps on a Fire Stick, Fire TV device, or something similar, click Find on the main menu, then choose Search and enter the title of the app you need.