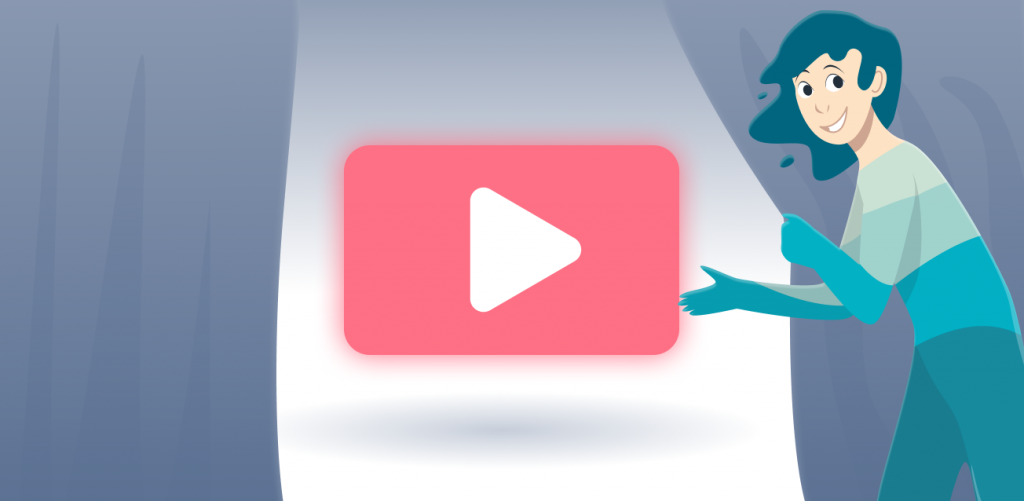 Unlike most streaming services, YouTube is free and accessible to most. It hosts thousands of hours of various content for you to explore and binge from the comfort of your personal seating choice.
However, that also means thousands of hours spent online. During this time, you may run into some problems with: 
accessing YouTube from your school, workplace, or otherwise public Wi-Fi;

exposing yourself to online threats.
There are a few solutions to avoid these problems, all of which I'll explore down below.
Why use a VPN to watch YouTube?
If you're a privacy-oriented person, then you want a tool like a VPN. Ideally, you'll want to keep it on at all times, even when watching YouTube or streaming something else that tickles your fancy. This will ensure your precious digital life is always protected. 
Also, a VPN may save you from throttling. What's that? When your internet service provider (ISP) sees that you're streaming something or downloading files, they might put a cap on your bandwidth. This can slow your connection down and cause stutters. Using a VPN hides your traffic from your ISP, hence they won't throttle you.
Another thing a VPN can help you with is if your school, workplace, or the government restrict your access to websites or content. Diverting your traffic through a VPN server will allow you to bypass these restrictions.
But enough about the 'what,' let's get into the 'how'.
How to unblock YouTube at school or work ─ the easy way
The #1 guaranteed best way to unlock YouTube at work or school is to use a virtual private network (VPN). As long as you have the administrator access to install apps on your device, you're solid. Here's how it goes.
Step 1.

Get yourself a VPN subscription.

Step 2.

Install the VPN app.

Step 3. Connect to a local VPN server to change your virtual location. 
[Optional] If you're facing country-based censorship, connect to a VPN server outside of the country.
Step 4.

Open YouTube. 

Step 5.

Stream!
This method should cover most if not all the issues you might encounter when you cannot access YouTube.
This method should cover most if not all the issues you might encounter when your access to YouTube is artificially limited. And hey, if a VPN can unblock YouTube, think about the other entertainment you'll get access to as well!
How to access YouTube on Chrome or Chromebook 
Looking for Chrome or Chromebook-specific guides? We've got them. 
Here's how to access Youtube on Chromebook:
Step 1.

Open the Google Play Store.

Step 2.

Find a VPN app.

Step 3.

Install the app.

Step 4.

Log in or create an account.

Step 5.

Connect to a local server to change your IP address.

Step 6.

Stream!
Using a VPN app on Chromebook is so easy, we probably didn't even need to make a guide – but we did it anyway. 
The process is a bit different for Google Chrome, but it is nevertheless simple:
https://www.youtube.com/watch?v=EFltncU6WHM
In case the video isn't enough, here's our guide on how to use the Surfshark Chrome extension. 
4 other ways to access YouTube
A VPN isn't the only tool you'll see recommended when looking for a way to bypass your school or workplace YouTube restrictions:
| Method | How it works | How it compares to a VPN |
| --- | --- | --- |
| DNS changer | Uses a different internet "phonebook" to connect to the website or service | No encryption and no routing via a server, which means no changing the IP |
| Proxy | Routes your traffic via another server | Not necessarily encrypted or offering any server variety |
| Tor | Routes your traffic via three encrypted servers | Slow, no control over server locations |
| Pasting the video address into Google Translate | Google accesses YouTube on its end to forward the content to you | No guarantees of it working, does not offer any security features |
Is using a VPN for YouTube OK?
Yes, it is OK to use a VPN for YouTube. VPN use is illegal in some countries, but it's perfectly fine literally almost everywhere. There are no laws preventing the combo of a VPN and YouTube.
That being said, you're still using YouTube as a service, so respect their rules! Surfshark does not encourage using a VPN in any way that would potentially violate the law or Terms of Service of other service providers.
Why is YouTube blocked? 
The reasons why YouTube might be blocked and how it's carried out depends on who is carrying out the block.
Why is YouTube blocked at school/work? 
If YouTube is blocked on a school or work network, there might be two reasons for doing this. 
To save bandwidth.

The network is made to serve many people, yet it has a limited capacity. If everyone's watching YouTube, the network slows down to a crawl. 

To keep you concentrated on your work.

Neither the teachers running a school nor your employer wants you to be distracted by Danny Gonzalez or World War II Week By Week. Hence the YouTube blocks! 
Fortunately for you, they're usually implemented via simple methods easily overcome by a VPN.
Why is YouTube blocked in certain countries?
To put it shortly, it's to control access to information, whether it's by not letting the locals know more about the world or preventing the citizens from uploading stuff for the rest of the world to see. 
Government blocks can be fairly sophisticated, from basic DNS-level blocks all the way to resource-intensive DPI (deep packet inspection) that reads your traffic for mentions of the website. But between routing and encryption, a VPN can overcome those obstacles.  
Why is a specific video blocked by YouTube?
Sometimes, you can access YouTube, but some of the videos are still blocked. Why? License agreements between various publishers are a blight upon the land that makes streaming libraries wildly unequal on a country-by-country basis. Issues like that also affect YouTube, with the platform blocking some videos in certain places just because some large label or corporation said so. 
YouTube can enforce those blocks by using DNS or IP lookup to see what country you're connecting from. But if you're using a good VPN, YouTube can only know the location of the server you're connecting to. As far as the service is concerned, someone going on YouTube via a Canadian VPN server is a Canadian. 
How to find the best VPN for YouTube
As we've established, using a VPN is the best way to access YouTube. But how do you pick one? After all, not all VPNs are equal.
Here are the signs to look for in a VPN to have the best possible streaming experience:
Access YouTube with a VPN today
Whether your school, workplace, or the government has a vendetta against YouTube, or you just want to feel safe watching it, the answer is the same – try a VPN for streaming. Surfshark will keep you safe online and help you bypass arbitrary restrictions! And if you don't like it, it comes with a 30-day money-back guarantee.
Watch Youtube videos without restrictions
And explore the entire VPN potential
Get Surfshark