保护您的隐私
Get Surfshark VPN to stop snooping ISPs and third-party trackers on all the devices you have.
保护您的身份
Use a VPN to hide your IP address and the sensitive data you send & receive.
防止跟踪
Enable a VPN connection to prevent companies, hackers, or bots from tracking you online.
价格
设备
7 天 24 小时全天候支持
独立审查
广告拦截器
双因素验证
无限制
7
6
5
"搭载丰富的先进功能,您可以以相当于竞争对手一半的价格注册。"
"速度快,提供丰富的隐私工具。"
"Surfshark 堪称性能野兽。如果您纯粹追求速度,这就是您要找的 VPN。"
安全快速协议
Wireguard
IKEv2/IPsec
OpenVPN UDP / TCP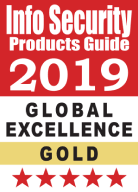 一年内从无人知晓的品牌提升为全球排名前五的 VPN。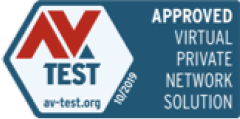 测试显示,VPN 提供商非常认真,实际实施承诺的防护措施。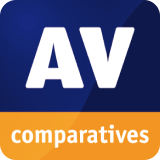 Surfshark 在整体,尤其下载速度测试方面表现非常好。
一流 VPN 的精髓
和 Surfshark 的一些独有功能
查杀开关
Use Kill Switch to make sure your internet traffic is not exposed if the connection with a VPN server is lost.
自动连接
放心您的数据在所有网络上始终自动得到保护。
Bypasser
Know that your data is private. Trusted VPN service providers never log your sensitive data.
7 天 24 小时全天候支持
Get help anytime you need via live chat, email, or social media. You never need to feel lost about what to do next.
Try it out with our 30-day money-back guarantee.
Not sure if Surfshark is the right choice for you? Enjoy the benefits of a premium VPN service for 30 days before making your decision.
Try Surfshark
CleanWeb
Block annoying ads, banners & trackers. With CleanWeb, you will protect yourself not only from malware-infected websites that put your devices at risk but the phishing attempts you may encounter as well.
阅读更多内容
MultiHop
Increase your security by connecting via two different virtual private network servers at once. These different VPN locations will minimize the chances of tracking.
阅读更多内容
Cookie 弹出窗口拦截器
Forget annoying cookie pop-ups on your screen. With our browser extension, cookie pop-ups will be hidden from your screen, so you do not need to deal with them.
阅读更多内容
IP rotator
Don't sit with the same IP address for too long. Our IP rotator changes your IP without disconnecting you from the VPN. You're harder to track, and your experience using the VPN improves.
他们已经体验过 Surfshark 了!
从全球看来
常见问题
What does a VPN service do?
First and foremost, a VPN service protects your data. It does so by establishing a secure connection between you and the internet. With a VPN, all your data traffic is routed through an encrypted tunnel. This disguises your IP address and makes its location invisible to everyone.
Which VPN service is the best?
The best VPN should offer a strict no-logs policy, strong encryption, and good speeds. You can get all these features and more with a premium VPN service like Surfshark.
What is a VPN, and why do I need it?
VPN stands for virtual private network. It's a service that protects you from hackers, ransomware, phishing attacks, and more. Yep, the internet is a dangerous place. So, if you use the internet at all, you need a VPN. Your data is the hot new currency on the market - protect it.
Is Surfshark safe?
Yes, Surfshark is safe, and we have the audits to prove it for our browser extensions and our server infrastructure. But it's not just audits that make us a trusted VPN service. We offer all the features you need to look for in a good VPN: military-grade encryption, updated protocols, and 100AM-only servers. We also have a strict no-logs policy. Your privacy and security are always our first priority.